Sale!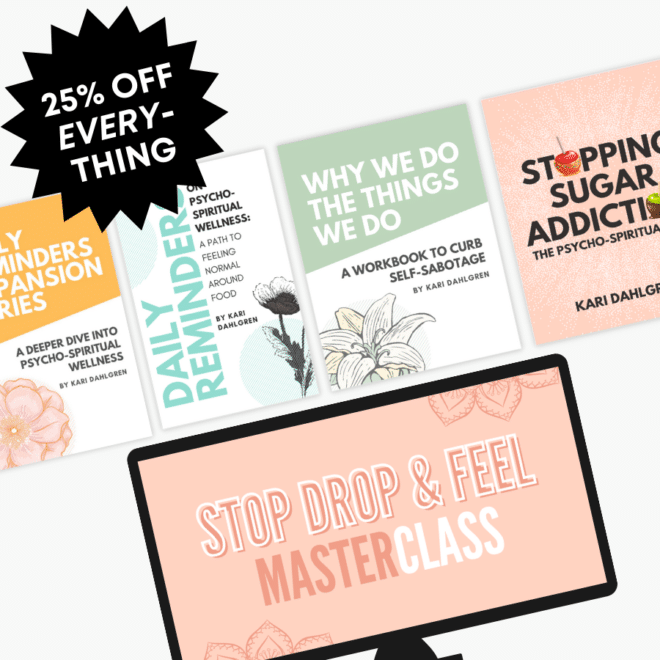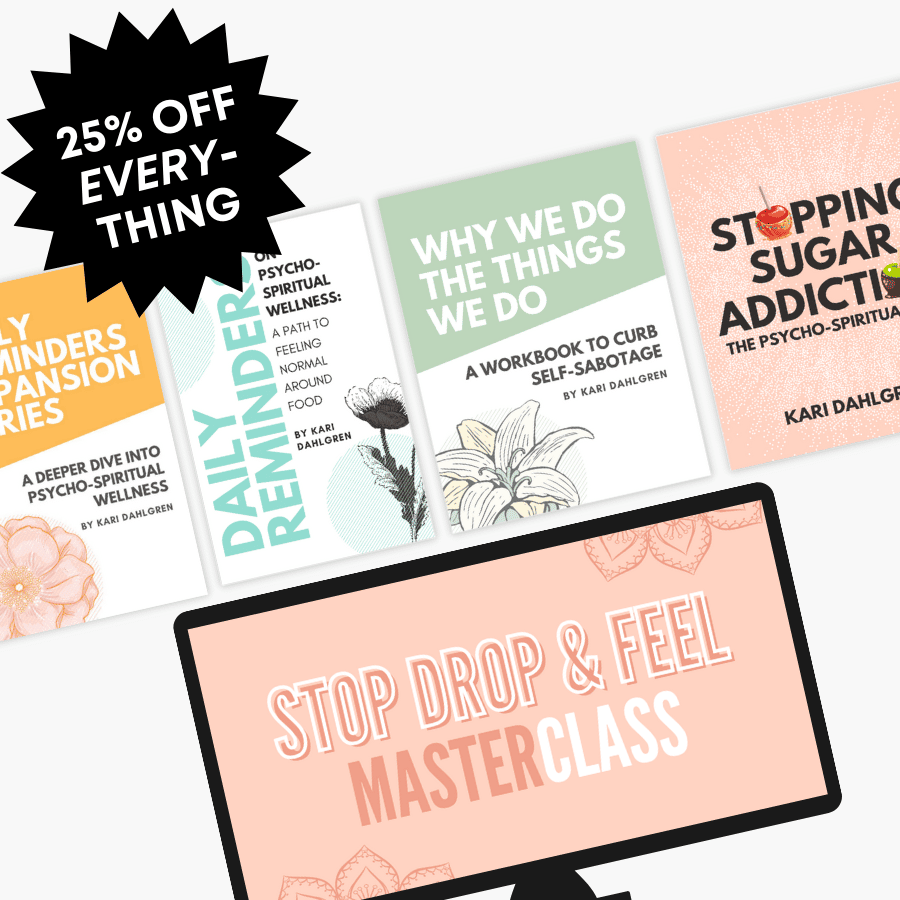 THE WHOLE SHEBANG: 25% OFF EVERYTHING
If you're ready for serious change, get the whole shebang.
This ultimate bundle includes 30% off every single thing I offer, which includes:
The Stop, Drop, & Feel Masterclass ($97 value)
Why We Do the Things We Do: A Workbook to Curb Self-Sabotage ($39 value)
Stopping Sugar Addiction the Psycho-Spiritual Way ($39 value)
Daily Reminders on Psycho-Spiritual Wellness ($24 value)
Daily Reminders Expansion Series (FREE bonus)
Master the path to stopping overeating the psycho-spiritual way — using all the tools.
All together, a $201 value bundled together at 25% OFF!