Description
Would you LIKE to be using the "Stop, Drop, & Feel" to stop a binge, but never get around to it?
Or maybe it's hit-and-miss, and you can't quite figure it out?
What if you have intentions of doing the SDF daily, but you never do it — or your experiences are meh and unhelpful. This can feel demoralizing and frustrating.
And if you're trying to give up dieting and reach your natural weight, it can be an upward battle without fully grasping the Stop, Drop, & Feel.
So, what can you do?! This. This masterclass is what you can do.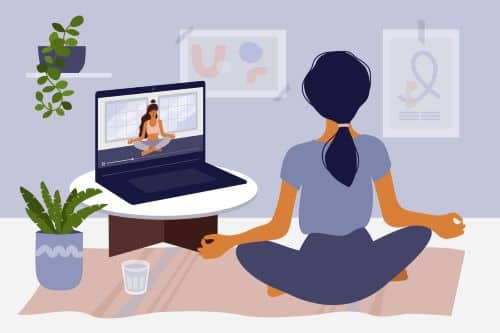 You can master the SDF! All you need is some careful guideance.
Just imagine…
….finally understanding the perfect time to SDF, even on the days where you tend to "blur eat" and realize what happened after it's all over…
…feeling confident in your ability to navigate the ickiness — or even empty nothingness — that bubbles up once the SDF is going…
…being able to recognize yourself reaching for food when you're not hungry, and actually stopping to SDF…
...feeling like you understand your procrastination and actually take action with the SDF regularly…
All it takes is a little step-by-step guidance through this masterclass, and a whole lotta real life practice.
This masterclass will help you save time and frustration!
I created it based on all the questions and feedback I've received over the last few years. (Read: You'll save yourself years of trial and error)
How many times have you tried to teach yourself something by using someones free blog and YouTube videos? I'd be raising my hand right now!
I love free stuff, and that's why I offer lots of content for free. (You know, treat the world how you'd like to be treated, sorr of thing.)
But don't be fooled: I also hate buyer's remorse, and I promise you won't feel like I pulled the rug from under you. There's a TON of value packed into this masterclass that you won't find anywhere else. Not on my blog, not on my YouTube channel.
This masterclass will save you the frustration of trial and error — and also wasting time potentially going in circles — because you'll have all the know-how upfront in a neat, organized package.
After enrolling in the masterclass, you'll get instant access to these 7 deep-dive video lessons:
(Click on the grey title to expand each section)
???? Lesson #1: Mastering the Stop, Drop, & Feel (20 mins)

The what, when, and how of the SDF
Tips on working with emotion and how to navigate the actual Stop-Drop-and-Feeling
Examples of what this can look like in your daily life
???? Lesson #2: Avoiding Common Mistakes with the Stop, Drop, & Feel (10 mins)

5 common mistakes (that happen all the time!) and how to avoid each pitfall
???? Lesson #3: When to Use the Stop, Drop, & Feel (10 mins)

Understanding the "ideal" time to SDF
What to do if you don't have enough awareness before a binge to use the SDF
???? Lesson #4: What to Do When You Arrive at Boredom or Nothing (10 mins)

Troubleshooting tips if you can't label anything when you SDF
What it means & what to do if you arrive at nothing / emptiness
???? Lesson #5: Actually Doing the Stop, Drop, & Feel (14 mins)

Understanding the top 3 reasons why we avoid the SDF
How to overcome Resistance
How to get yourself to do something you don't want to do
???? Lesson #6: Overcoming Fear with the Stop, Drop, & Feel (14 mins)

Understanding some of the brain science behind fear
How to deconstruct fear as an obstacle to the SDF
Tips on working with fear and using your psychology to your advantage
???? Lesson #7: Specific Examples of Using the Stop, Drop, & Feel (16 mins)

Five specific examples of applying the SDF to everyday life
What to do if you crave sweets after dinner, crave food at night, and more
You will have lifetime access to all these, and any future updates.
Extra guidance and accountability: I'll be right there with you — literally!
Resistance to the Stop, Drop, & Feel is normal. Many of us intend to use this tool, but we never get around to it. That's a completely normal reaction to something uncomfortable
(Have I mentioned lately that you're a particularly brave, courageous person for even considering this path?! Seriously, it's a testament to your readiness for personal growth and peace with food!)
A great way to overcome Resistance is the ability to just press play — and that's what these meditations are for.
As you're getting into the habit of doing the Stop, Drop, & Feel, it helps to have structure, and that's what these meditations are for.
You can literally just "plug 'n play."
Each guided SDF meditation takes you through a different series of visualizations, self-inquiry, and gentle encouragement to surrender to your feelings to stop overeating patterns long-term.
Here's a breakdown of the different meditations you'll have instant access to:
???? Guided Meditation #1: Short-Form (2 mins)

Two minutes is long enough to benefit from this practice and short enough to prevent excuses
???? Guided Meditation #2: Long-Form (8 mins)

A longer meditation for a deeper dive into how you're actually feeling
???? Guided Meditation #3: Compassion (5 mins)

For the days where you know you're being too hard on yourself and you need a little help finding self-compassion
???? Guided Meditation #4: White Aura Visualization (3 mins)

A guided visualization where both you and your feelings peacefully coexist
???? Guided Meditation #5: Colorful Energy Visualization (7 mins)

This guided SDF involves disempowering your feelings after giving them room to be
You will have lifetime access to all these, and any future updates.
The "Bamboozle-Free Guarantee"
I'm confident that this masterclass will leave no stone unturned with the Stop, Drop, & Feel. By the end, you'll have crystal clarity to move forward with this tool.
That why I cover this masterclass with a 30-day money-back guarantee (like I do for all my products).
If you're unhappy for any reason, just send an email to hello[at]karidahlgren[dot]net asking for a refund. I respond to all my emails within 24 hours Mon-Fri and 48 hours on the weekend.
There is zero risk in giving this masterclass a try. But there's a whole lot you can learn. Namely: overcoming compulsive eating long-term.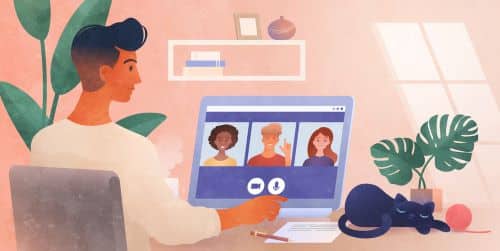 How Do I Get All the Goodies?
Simply add this item to your cart and complete checkout.
After placing your order, you will immediately see a button that says "masterclass login instructions." Click that button, and you'll gain instant access to the masterclass videos.
You can access the masterclass videos from your mobile phone, desktop, or both! The login instructions will also be emailed to you. All bases are covered.
Ready?! Get Instant Access!
When you enroll now, you'll get instant access to the Stop, Stop, & Feel Masterclass videos.
Are you ready for this?! Simply click 'add to cart' below: