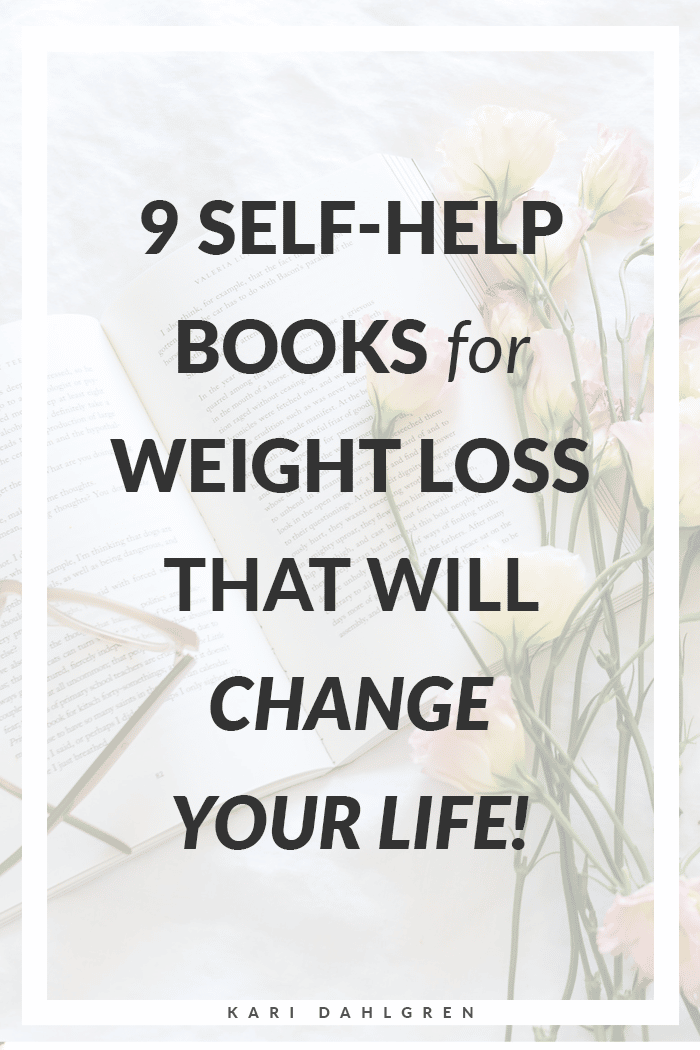 If you're looking for some life-changing books that'll help you lose weight, here they are!
Below, I've mapped out the most powerful self-help books for weight loss that impacted my personal journey.
They're all about the psychology of weight loss, so there's no diet or exercise advice here. Just amazing self-help books that will address the underlying psychological blocks that cause you to self-sabotage in the first place.
Are you ready to blow your own damn mind? Let's start with my favorite:
Top Recommended Self-Help Book for Weight Loss
1. "Why Weight?" Workbook by Geneen Roth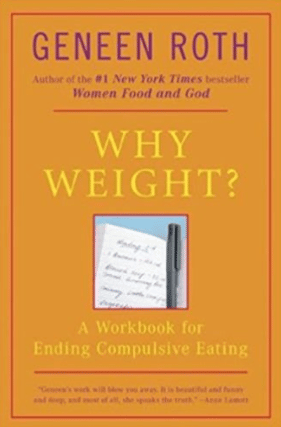 This book is my #1 recommendation for mastering the psychology of weight loss. If you only get one book from this list, get this one!!!
It's a workbook filled with self-inquiry that will blow your mind. The insight you will gain into your psychology by completing this workbook is insane and PRICELESS. Actually, I'd say it's worth about $5k in therapy sessions, for the price of a $15 book. Mhmmm. Get it. You won't regret it.
How to get the most out of it: When you get it, actually do it. This was the hardest part for me. I'd have to force myself to complete 5 pages each night so that I'd get the damn thing done. It's sooo easy to procrastinate on because it's really uncomfortable. But doing uncomfortable work is exactly how you achieve great results. And if you have trouble following through, that's what weight loss coaches are for.
Spiritual Self-Help Books for Weight Loss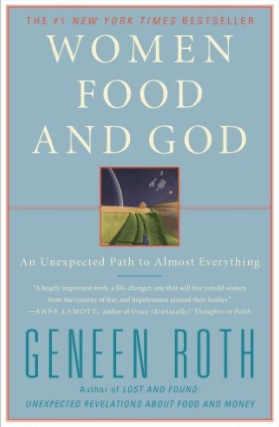 This was the first book that introduced me to the idea that diets fuck you up and intuitive eating can actually help you achieve your natural weight. This book will teach you how to end the obsession with food by treating it as a spiritual doorway into something much bigger than food.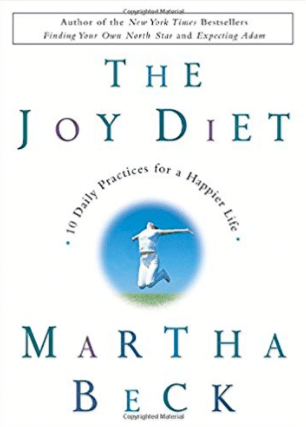 This book illustrates 10 things you need to add to your life in order to find more joy. And when there's ample joy in your life, you'll stop joy eating. And if you're a big joy eater, then this will seriously help you shed some weight. And if you're not a joy eater, this book can still transform your life.
Non-Food-Related Self-Help Books for Weight Loss
This book can be a total game-changer on your weight loss journey. It's a book about self-love and affirmations; and while that might sound irrelevant, I was not able to release any weight until I learned how to love myself. This is a critical piece to the puzzle.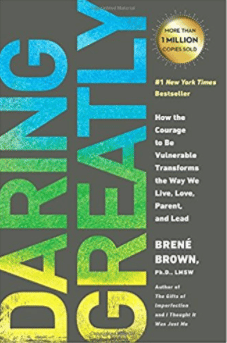 If you have issues with body image or self-esteem, then you likely suffer from body shame; and this book will help you free yourself from those shackles. This book CHANGED MY LIFE when I applied it (i.e. I shared my story about my disordered eating and freed myself from my mental prison).
6. "Love Warrior" by Glennon Doyle Melton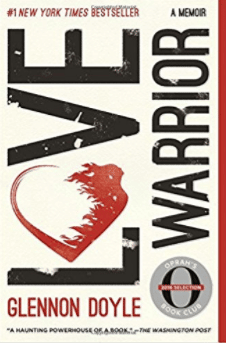 In this memoir, Glennon openly shares about her eating disorder and journey back to self-love. I could relate to every single thing she said about her eating disorder, which helped me realize that I had disordered eating myself. It's raw, real, and totally life-changing.
Best Podcasts for Weight Loss
Okay, I know these aren't books, but podcasts are kind of like audiobooks, so they still count, right?
This podcast is what gave me the final push I needed to give up dieting for good. It's great insight into how powerful the psychology of weight loss can be!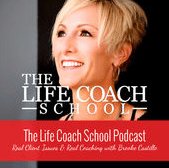 Although only a few of Brooke's episodes talk about weight loss directly, her entire podcast combined helped me develop the skills necessary for conquering the psychology of weight loss.
In fact, it was Brooke's podcast that helped me realize that my thoughts create my reality. And if I want to seek change with my body, I need to address my thoughts before my actions. (Which is why diets don't work! They put the action before the thoughts.)
Nutrition Books for Weight Loss
9. "Whole30" by Melissa Hartwig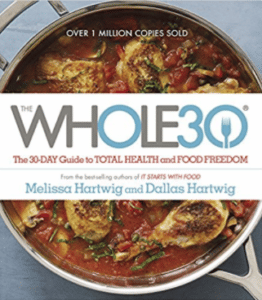 Although I'm anti-diet, I believe it's important to understand how your body feels when you eat processed vs. unprocessed foods. By trying to eat similar to the Whole30 diet (no strict rules here, right? That's my philosophy for weight loss), you'll get a good feeling for how amazing your body feels when fueled by natural food. As you train your body to crave healthy foods over processed foods, it's much easier to achieve your natural weight.
Warning: Do NOT get this one book and skip all the rest. This merely addresses the symptom (the food thing). True weight loss happens when you stop fixating on the food thing and address you psychology instead.
The psychology of weight loss is what this whole blog is all about.