Contentment is the key to happiness.
Everyone who's into minimalism knows this; and even if you have no idea what minimalism even is, I'm willing to bet that statement still rings true in your heart.
(Cue the hippie-dippie music.)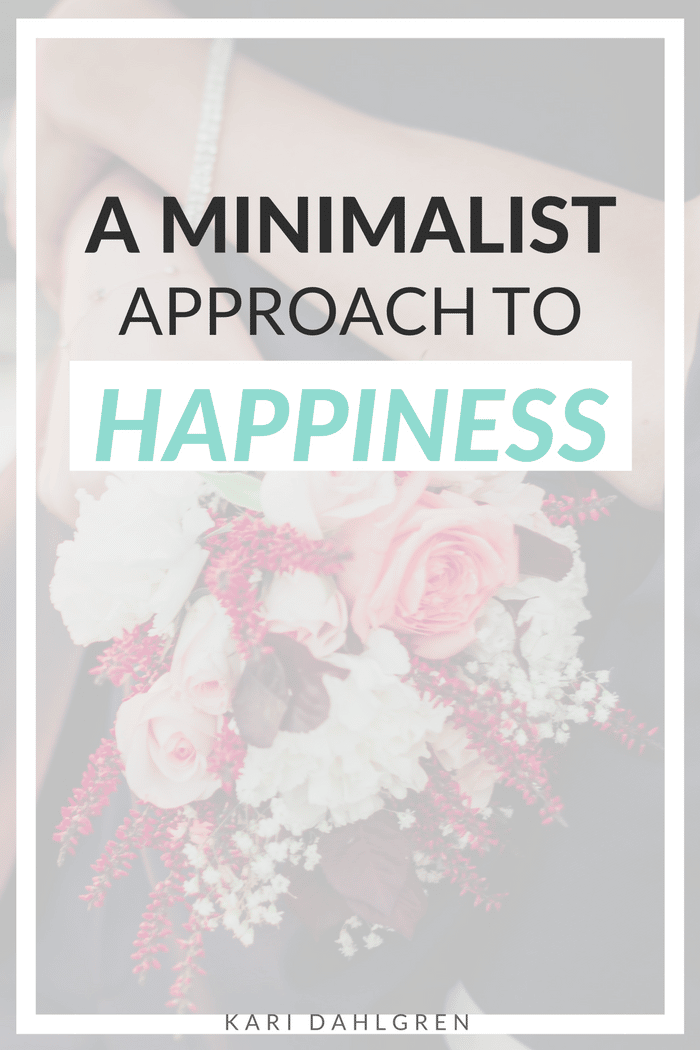 Since we all want to be happy, it only makes sense to work on our contentment first, and trust that the happiness will follow. And contentment has a very simple formula:
Want less, love more.
So, logically, we'll start with the first part: wanting less.
Wanting vs Liking
We're all human, meaning we're all wired roughly the same: to seek pleasure and avoid pain.
And there's nothing wrong with that – until we become more focused on the seeking (wanting) than the pleasure (liking). And unfortunately, that's usually what happens.
When we have good experiences, we can't help but want more of it.
The Hawaiian vacation, the chocolate cake, the just-one-beer, the lover's kind words. We want more of everything good because we think it will make us happier.
But sadly it doesn't make us happier because the wanting gets in the way; and it makes us lose the experience.
When we're busy wanting, we aren't living in the present moment. Instead, we're reminiscing over past memories or dreaming about the future. And none of that matters as much as this moment right now.
It's like falling in love with a movie scene and then watching the rest of the movie while trying to replay your favorite scene in your mind. It takes all the enjoyment out of it – and it drains your happiness.
So let's switch this around by focusing more on loving instead of wanting.
Moving into Love
This is difficult at first because it goes against our natural instinct. It means that when we find something that we like, we have to resist the urge for more.
And this resistance can be softened with gratitude.
When you focus on feeling grateful, it's hard to yearn for more because you're focused on loving what you already have instead of wanting for something more. (Sounds a lot like contentment, right?)
When you focus on what you already have, you're happier because you can see how blessed you already are.
For example, when your lover cooks you dinner, feel grateful for the gesture and don't think about how you wish (s)he'd do it more often. Otherwise the gesture is lessened.
Everywhere you look is an opportunity to find something to be grateful for – you just have to recognize it.
One Small Step
And learning how to recognize it starts with small steps.
Start by simply noticing the good in your life. Don't worry about killing the laundry list of things you want – that part will happen naturally. Instead, just focus on noticing more good.
Then, the more good you notice with conscious effort, the more your subconscious will start to notice. And eventually you'll be so busy subconsciously noticing all the small, beautiful things that you'll naturally stop yearning for more.
Because the small things were always everything you needed.
And they always will be.