So, I'm trying this new thing lately where I'm slowing down. That's all. I'm putting all my attention into  s-l-o-w-i-n-g   d-o-w-n-n-n-n-n.
And it feels so indulgently good.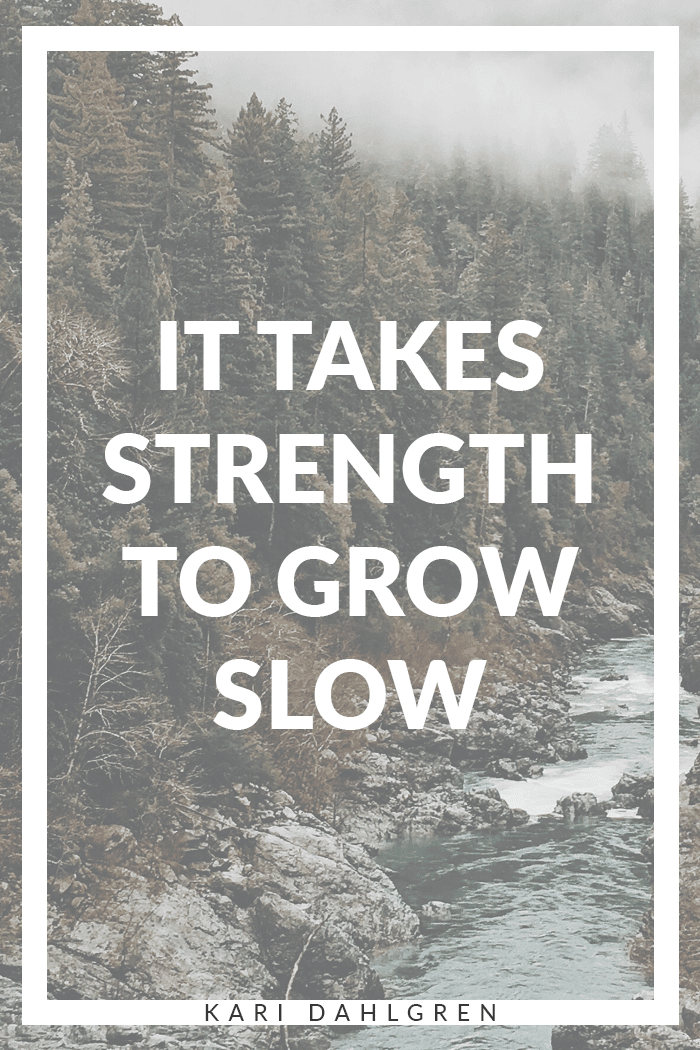 I started slowing down because I noticed that I tend to slip into speed traps like driving too fast, multitasking too much, and moving from event to event with no room in between to just breathe.
And it led to resentment. Lots of resentment.
I resented driving to work, I resented being a work, and I resented making plans. Not all the time, but the deeper I sank into the speed trap, the deeper the resentment grew.
Then it dawned on me…
Why do I make my plans back to back? Why don't I plan on having 30 minutes to do absolutely nothing? (Light bulb?)
Why do I drive so fast? I'm probably only saving myself 2 minutes of time – if that. And exchanging two extra minutes for a more peaceful experience is such a brilliant idea…
Why do I focus on 3 things at once at work? Why don't I allow myself to do deep work, which I already know is far more enjoyable and rewarding…
These choices sound stupidly obvious when I write them down. But we won't think of them unless we purposely take a hard look at our lives. Why?
Because all these things that were driving me crazy were habits. Since habits don't require thinking, I wasn't even aware that I was driving myself crazy!
(Are you driving yourself crazy? Before you answer, take a good hard look.)
It wasn't until I started questioning my automatic behavior that I finally found ways to insert a little more calmness, patience, and happiness into my life.
Into the small, unsuspecting places.
What we put into the little nooks and crannies of our lives are what matter.
The choices we make moment by moment are what matter.
By choosing to reevaluate myself and recalibrate my intentions, I'm choosing to grow. I'm choosing to live according to my highest values instead of my heaviest habits.
What are you trying to grow in your life? What are you trying to create?
Keep chasing those goals. But slow down. Keep one eye on the prize, then move both eyes back into the present moment. The now. The only place that matters.
This moment is your little nook and cranny. What you put here will have a ripple effect into your entire life – including that big, hairy goal.
So, I ask you again: What are you trying to grow?
Perhaps it's patience. Maybe it's kindness. Ooohh, maybe it's a little more self-love.
Whatever it is, slow down. Recalibrate. Scrawl away in your journal. Reenvision a life totally absorbed in slowness, stillness, and contribution.
It will serve you very well.