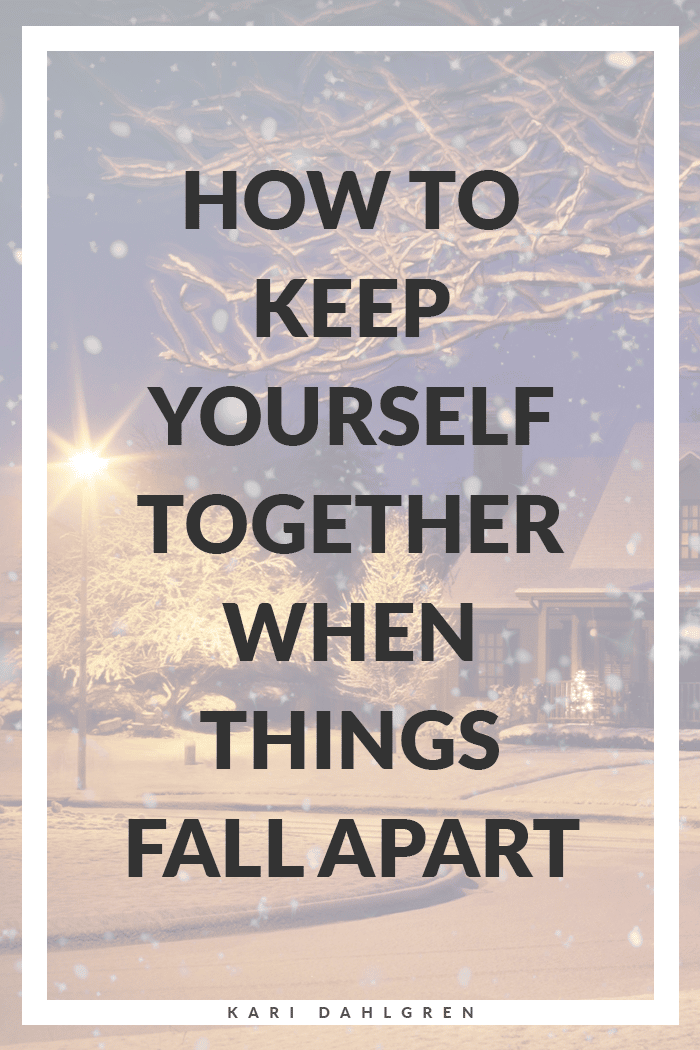 It's Christmas (at the time of writing), and I'm having a strange day.
Things aren't going right, and my mind is trying to tell me that there's something wrong with that.
I started spinning stories about how today should feel warm and fuzzy, and the fact that it's not warm and fuzzy means that I've been cheated from a jolly holiday. Cue the frumpy, grumpy face.
Except…
As soon as I felt myself getting uncomfortable on this should-be-warm-and-fuzzy day, I remembered the importance of Feeling My Feelings instead of resisting them.
I also remembered the important fact that life is 50/50 positive and negative, and it's the 50% negative that most people struggle with. We want life to be 90% positive, and when that's not the case, it creates problems. (This is the 50/50 Principle.)
With this in mind, I decided to stop insisting that today be jolly. Instead, I decided to love what is and allow my day to simply be slightly uncomfortable; neither warm nor fuzzy.
And as soon as I started allowing myself to feel my discomfort instead of resisting it, I was okay. Nothing was falling apart anymore.
Allowing my space for my uncomfortable feelings softened them, and helped me stay together instead of falling apart (like I normally do).
These two concepts – of Feeling My Feelings and the 50/50 Principle – have helped me develop strength and resilience during uncomfortable times.
They are the staple of my personal development journey right now, and nothing has served me better.
So, the next time you feel like things are falling apart, ask yourself a few questions:
Am I insisting that life be more positive than it actually should be?
Am I resisting my feelings instead of feeling them?
Can I create space to love and accept what is?
These questions helped keep me together when it felt like things were falling apart.
I hope they work for you, too.