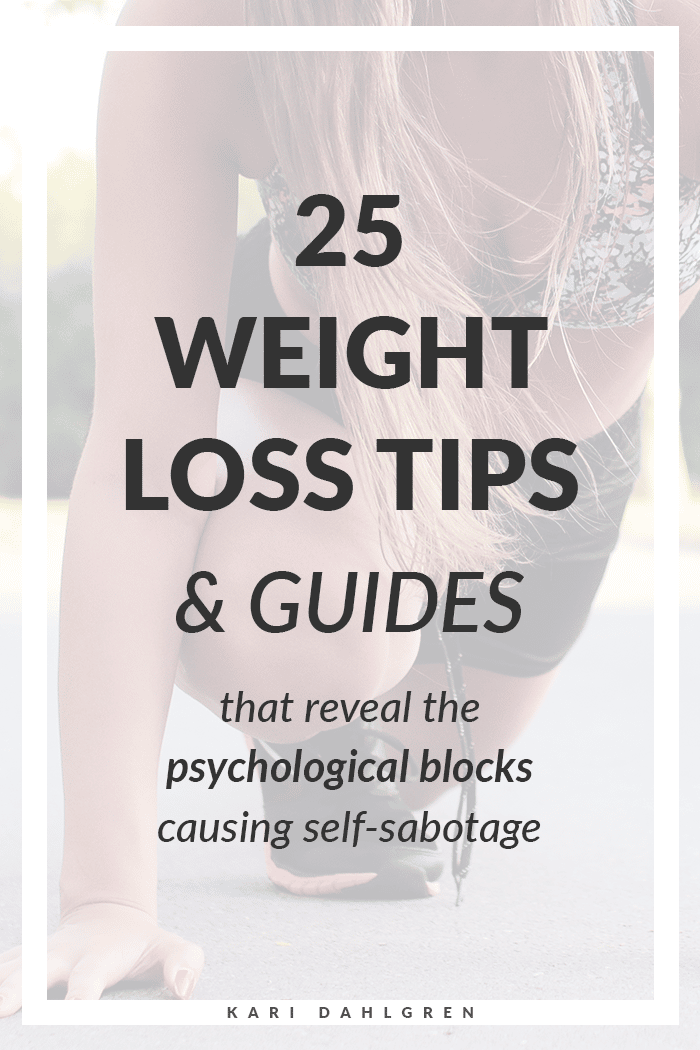 If you're trying to lose weight and stop overeating, I can help. But not in the way you might expect.
You see, this is a body acceptance blog, not an exercise or nutrition blog. So you won't find any diet hacks here.
Instead, you'll find all the psychological weight loss tips that can help free you from the shackles of compulsive overeating.
On my personal weight loss journey, I've found that psychology matters most. You can have the "perfect" diet and exercise program, but unless you address the subconscious beliefs that guide your behavior, you will continue to self-sabotage your weight loss efforts.
Best Weight Loss Tips And Guides
If you're with me so far, then keep that open your mind and dig into all my weight loss tips and guides below. I listed my 11 best tips first, then all the rest. Enjoy
1. Go against the Freudian pleasure principle
Quick tip: We overeat in order to numb a feeling that we don't want to feel. By learning how to feel your feelings, you'll stop overeating. (It sounds easy, but it's the hardest thing I've ever done in my life.)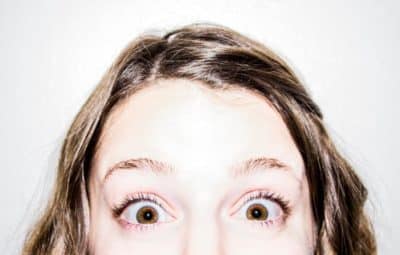 No one wants to be uncomfortable. After all, you're biologically wired to seek pleasure and avoid pain (i.e. the Freudian pleasure principle). But the ability to be uncomfortable is directly related to your ability to be successful. If you can't tolerate discomfort, then you'll keep overeating to numb the pain. In order to stop overeating, you need to work on feeling your discomfort instead of numbing it.
Weight loss guide: How to Stop Overeating by Addressing the Uncomfortable Truth
2. Schedule more joy into your life
Quick tip: If you don't have enough joy in your life, then you will overeat to compensate — even if overeating diminishes your joy in the long-run.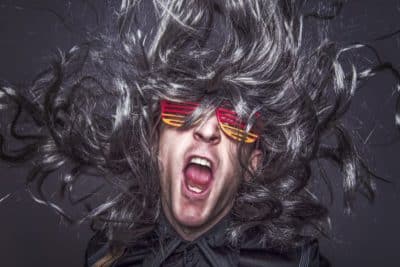 Find yer joy like this guy
As human beings, we need joy. Not want, NEED. We literally can't function without it. And when there's a lack of joy in your life, you will subconsciously seek it from food. It doesn't matter how much your current diet means to you. If you aren't enjoying your life, then you'll enjoy overeating. The solution to stop overeating, then, is simple: Find your joy – food aside – and do it everyday!
Weight loss guide: Is Joy Preventing You from Losing Weight?
3. Stop, drop, and feel
Quick tip: Stop a binge by walking away, lying down, and letting yourself fully feel what you're feeling.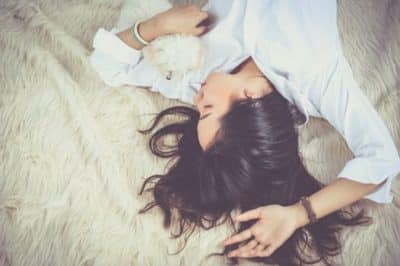 Each time you feel like overeating, stop whatever you're doing. Just freeze. Pause. Then, self-inquire: "What am I feeling right now? What feeling am I avoiding that's causing me to overeat?" And just sit with it. Let the feeling bubble up, and just watch it. These are the emotions that you're trying to avoid by overeating.
By choosing to feel your feelings instead of stuffing them down with food, you are curing your overeating problem for good. Once you give these negative emotions the attention they deserve, they fade away. Poof, they're gone.
Weight loss guide: A Simple Way to Stop Overeating
4. Give up all forms of dietary restriction for at least 6 months (say whaat?!)
Quick tip: This idea is radical and you'll want to skip it, but don't! When I finallyyy took this step (oh, cuz I skipped it for a long time), it set me free from binge eating disorder – a prison that I kept myself in for over a decade.
Don't look back – your days of dieting are over
I used to be a compulsive yo-yo dieter. Restrict, binge, restrict, binge. This was my pattern for over a decade. Then someone told me that giving up dieting altogether would help you finally lose weight. I was so exhausted by the yo-yo dieting thing that I gave it a shot.
Although I was terrified to give up control around food, it ended up freeing me from the obsession. I learned that the more you restrict your diet, the more you binge. There's freedom to be found in giving up dieting forever.
Weight loss guide: A Cure for Binge Eating + A Personal Story
Also: Why Giving Up Dieting Is the Best Way to Kick-Start Weight Loss
5. Eat less by giving yourself permission to eat anything you want.
Quick tip: By giving yourself permission to eat whatever you want, you won't binge, surprisingly.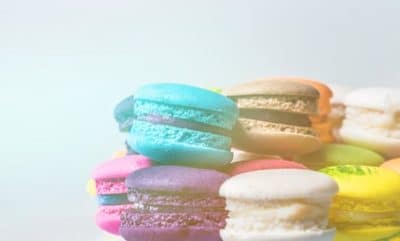 These beauties? Totally allowed.
Again, restriction causes binges. By giving up dieting, you are removing the restriction, which ends the binges. By giving yourself permission to have any foods you want, you can free yourself from the urge to eat everything in sight. It's all about giving yourself permission and trusting yourself with that freedom.
Weight loss guide: How to End Compulsive Eating Through Self-Trust and Self-Permission
6. Follow the Eating Guidelines.
Quick tip: The Eating Guidelines are the best non-diet-mentality approach to weight loss and ending disordered eating.
So wait. I just told you to stop dieting completely and give yourself permission to eat anything that appeals to you… and now I'm giving you rules to eat by? Um, yeah, that's exactly what's happening.
If you're a compulsive overeater, then you probably have a very broken relationship with food and yourself. A great way to heal those relationships is by following the Eating Guidelines. As you can guess, they don't tell you WHAT to eat – they inform you HOW to eat. The guidelines, which are from my favorite author Geneen Roth, are:
Eat when you're hungry
Eat sitting down in a calm environment (this does not include the car)
Eat without distractions (including Netflix, television, books, intense or anxiety-producing conversation, or music)
Eat what your body wants
Eat until you are satisfied
Eat (with the intention of being) in full view of others
Eat with enjoyment, gusto, and pleasure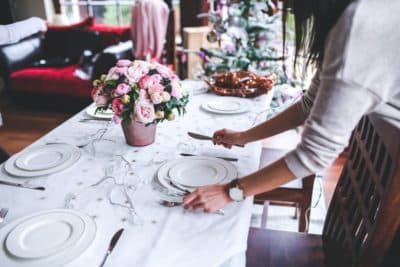 Doesn't that look way better than eating in the car?
Weight loss guide: The Eating Guidelines: A Tool for Weight Loss & Self-Discovery
8. Be willing to waste food — it's form of self-respect, not disrespect.
Quick tip: Honoring the Eating Guidelines means wasting food sometimes, and you must be willing to do it.
"It either goes in your mouth or in the trash. Either way it is wasted."
-Geneen Roth
Do you overeat because you feel compelled to finish your plate and avoid wasting food? Most of us struggle with wasting food because it feels disrespectful (to the starving children in Africa, to our bank account, to our parents). To lose weight, you need to have the radical realization that wasting food is actually a great way to exercise self-respect by treating your body well. It's really freaking hard, but you can do it.
Weight loss guide: On Wasting Food & Self-Respect
9. Stop putting your life on hold until you reach your goal weight
Quick tip: Your life will not start once you lose the weight. Your life starts when you choose to stop waiting and start living.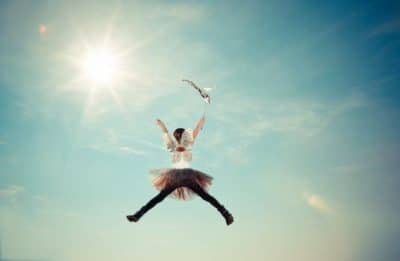 Are you waiting until you're thinner to start chasing your dream? If so, stop it right now. Putting your dreams on hold is how you keep yourself small (and keeping yourself overweight is also how you keep yourself small). Although you might feel like you're protecting yourself from pain, you're actually creating more of it. The sooner you take your life off hold, the sooner you can start living!
Weight loss guide: 7 Ways to Learn Total Body Acceptance
9. Write your way out of hell
Quick tip: Self-inquiry is the best tool for discovering the limiting beliefs that trigger self-sabotage.
When I was 9 and I lost 14 pounds pretty rapidly from all the exercise I was doing with my new scooter. Then the day came where I realized that being smaller made me more defenseless against my aggressive older brother. I learned that being overweight protected me from his rage, and so I put the 14 pounds back on and stayed overweight for the rest of my adolescent life.
The only way that I discovered this belief was through self-inquiry. Because we're so familiar with our mental patterns, we can't even recognize them until we write it down. Use self-inquiry to get it all on paper and generate the essential awareness around your subconscious beliefs about weight loss.
Weight loss guide: How to Use Self-Inquiry to Stop Self-Sabotaging Your Weight Loss Goals
10. Find body acceptance now, not later.
Quick tip: Losing weight will not lead to happiness — body acceptance does. And, yes, body acceptance often leads to weight loss.
"Your deepest beliefs will always – 100 percent of the time – reconfigure you into the familiar patterns you associate with being yourself."
-Geneen Roth
If you're unhappy now, you'll continue to be unhappy once you're thin – it'll just manifest in other areas, or you'll just continue to be unhappy with your thin body. It's funny how it works. A woman can lose 100 pounds and still feel paranoid and unhappy around food. True story. So, before you spend another decade obsessed with weight loss because you think it'll make you happy — take a look at what you're actually chasing. Chances are, you won't find the answers in a thinner body.
Weight loss guide: Are You Sure That Being Thin Will Make You Happy?
11. Find motivation within yourself, not outside of yourself
Quick tip: "Fitspiration" and "thinspiration" will suck your soul, so stop looking at it.
Eyes forward, lady
Don't do this for the hot bod. Don't do it for the bragging rights. Do it to feel good in your body. Do it to gain control of your psychology. When you find motivation within yourself, you don't get derailed by screw up days, which will always happen because no one is perfect.
Weight loss guide: How to Find Weight Loss Motivation That Lasts (Mini Post)
Other Really Good Weight Loss Tips And Guides
The weight loss tips above will take you far on your weight loss journey. If you want to keep going, then let's get into the details with these extra weight loss tips.
12. Eat mostly nutrient-dense whole foods
Quick tip: Counting nutrients, not calories.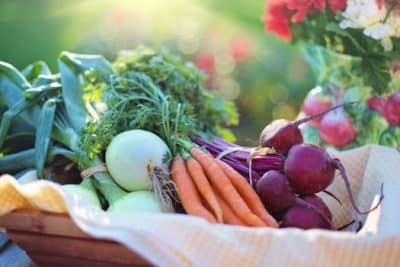 While I believe that lasting weight loss occurs at the psychological level, it's still worth mentioning that nutrition matters. Keep your diet clean by eating high nutrient foods like veggies, nuts, and plant-based proteins and avoiding process foods.
Weight loss guide: How to Lose Weight without Counting Calories or Trying Too Hard
13. Avoid radical diets and juice cleanses
Quick tip: Juice cleanses don't "jumpstart" weight loss — they sabotage it.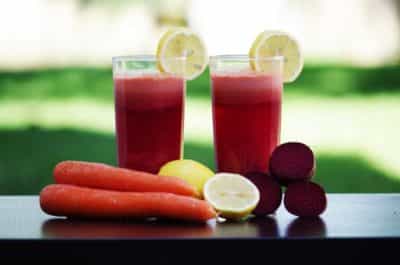 Good for you, but not when it's the only thing you eat!
Juicing is healthy, when you use it as a compliment to your nutrient-dense whole food diet. But when you ONLY drink juice for an extended amount of time, you're asking for a restrict/binge/restrict/binge cycle. Juice cleanses deprive your body of fats and protein, which creates cravings. Plus, your body is pushed into starvation mode and messed with your hormones. So… juice cleanses = cravings + deprivation + fucked up hormones = inevitable binge when it's all over. So just don't do it.
Weight loss guide: Do Juice Cleanses Really Help You Lose Fat?
14. "Eat when you're hungry, eat exactly what appeals to you, and stop when you're full. If you do this, then you're guaranteed not to have any weight problems."
Quick tip: This is called intuitive eating and it works.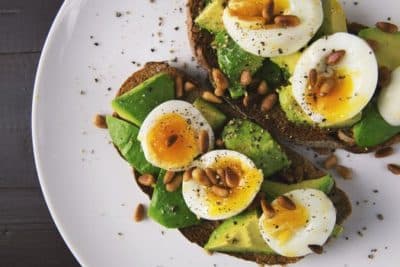 These are words from a magazine ad for intuitive eating that I once saw, and I'll never forget it. Intuitive eating is such a simple recipe for weight loss that most compulsive eaters dismiss it; as if, because we've been trying so damn hard to lose weight, it would be an insult if the answer was this easy. But what if it really is?
Weight loss guide: How to End Yo-Yo Dieting with a Surprising Lesson from a Magazine Ad
15. Stop obsessing over a number on the scale
Quick tip: Strive to achieve your natural weight, not your "goal weight."
What's sustainable? Trying to be [insert the golden number] pounds, because you believe that's the magic number, or trying to be the weight that your body naturally is when you're eating when you're hungry and not eating when you aren't?
Weight loss guide: What Is Your Natural Weight?
16. Appreciate the gift of boredom
Quick tip: Instead of eating when you're bored, just let yourself be bored!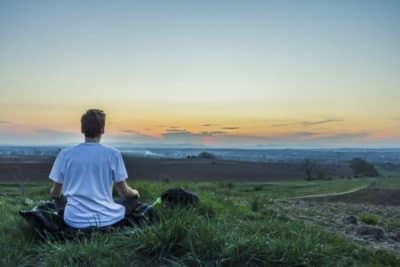 Boredom is a beautiful thing
Boredom-eating used to be my demise. It was sooo hard not to wander into the kitchen when I was bored or procrastinating. But I've found that boredom is one of my greatest teachers. When I can sit with the discomfort of boredom (which is one of the most difficult kinds of discomfort, for me at least), I learn about myself and where my edginess is coming from. These lessons are lost when I numb the pain with food.
Weight loss guide: 4 Ways to Stop Eating When You're Bored
17. Get your nutrition, fitness, and self-love game on point
Quick tip: My weight loss journey started with nutrition and fitness, but nothing happened until I finally got the self-love thing into place.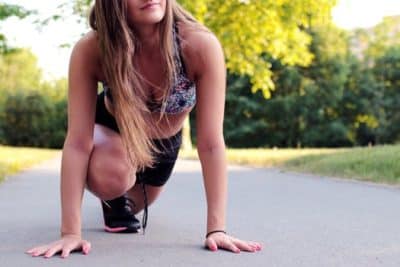 You cannot hate yourself thin. Your body will not respond to force, punishment, or shame. So stop trying to beat yourself thin. Try something radically different: Try loving yourself thin.
Weight loss guide: What My Weight Loss Journey Looks Like
18. Learn how to eat slower by living slower
Quick tip: If you struggle with getting yourself to eat slower, then you might need to address your lifestyle.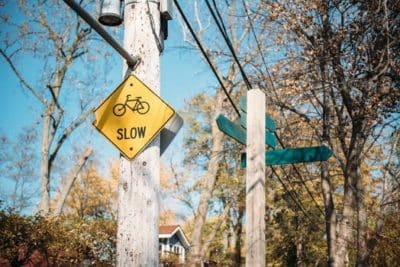 Mindful eating never worked for me. I was fast to put my fork down between bites and fast to pick it back up. I was only able to eat slower once I started living slower. Mindful eating wasn't the cure; mindful living was. Again, it's just another manifestation of how overeating isn't a food problem, it's a psychological problem. When you eat fast, you probably live fast.
Weight loss guide: How to Eat Slower… by Learning to Live Slower?
19. Eat without distraction (yes, that includes Netflix)
Quick tip: Watching Netflix while you eat is the most popular way to numb out, and it's not okay, no matter how justified it may feel.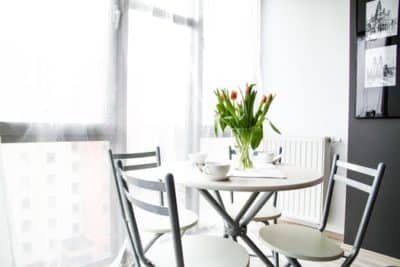 Following the Eating Guidelines requires your full attention
Weight loss only happens when we eat when we're hungry and stop when we're full. You need to be present enough with your body to recognize that fullness the millisecond it happens, which can only happen if you eat without distraction. So stop evacuating your body when you eat. When you eat, just eat. It's really not that bad.
Weight loss guide: Thou Shalt Not Netflix + Food
20. Stop living in reverse
Quick tip: Don't lose weight so that you can love yourself. Love yourself so that you can lose weight.
"You have to own the weight before you can lose the weight."
-Marc David
Those of us who carry extra weight often live in denial of that weight. We've evacuated our bodies. It's like we're floating heads with bothersome bodies attached to us. And we assume that we'll finally love being in our bodies once we're thin. But that's ass backwards. You need to unconditionally love and accept yourself before the weight loss can happen.
Weight loss guide: You Have to Own the Weight Before You Can Lose the Weight
21. Practice self-care instead of self-abandonment
Quick tip: Overeating is how we abandon ourselves and self-care is how we find ourselves.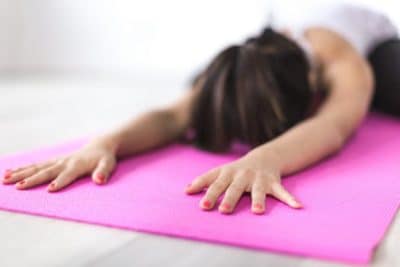 Compulsive overeating is a coping mechanism that allows you to evacuate your body. When you're in front of the fridge shoveling food into your mouth, you aren't here. You've abandoned your body, which severs your relationships with yourself. An essential step on your weight loss journey is to learn how to be with your body and take care of yourself.
Weight loss guide: The Cause of Overeating is Self-Abandonment & The Solution Is…
22. Do not equate 'not dieting' with 'not caring' – it takes a lot of self-care to give up dieting
Quick tip: Choosing to stop dieting is HARD when you have disordered eating. Don't let anyone make light of your decision.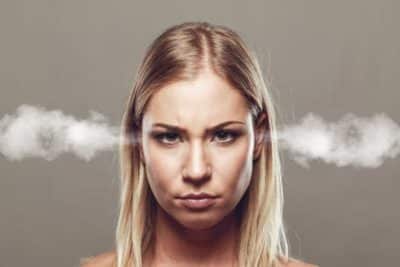 My face when someone dissed my difficult decision to give up dieting
I got all riled up one time when someone once equated 'not dieting' with 'not caring.' Um, it takes a LOT of energy and awareness to stay committed to not dieting when you're a former compulsive dieter. Choosing to feel those edgy, raw feelings instead of numbing them is really hard work, and should not be downplayed. If you made the hard decision of giving up dieting, give yourself a LOT of credit.
Weight loss guide: Choosing Not to Diet Is Very Different from Choosing Not to Care
23. Lower your cortisol levels
Quick tip: Relaxation is required for weight loss.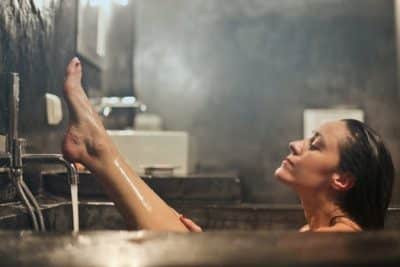 Get down witchyoself
One of the reasons why not dieting help you lose weight is because it takes all that stress away. Whether you're aware of it or not, being obsessed about what you're eating, when you're eating, with whom you're eating is exhausting. It's so much to pay attention to and worry about. When you take dieting completely off the table, you also get rid of all that extra stress. Since cortisol, the stress hormone, makes your body cling to fat, lowering your cortisol levels will help you lose weight.
Weight loss guide: Relaxation Is Key to Weight Loss
24. Overcome self-consciousness by realizing that no one is noticing
Quick tip: No one can tell when you're feeling bloated, so stop stressin' about it.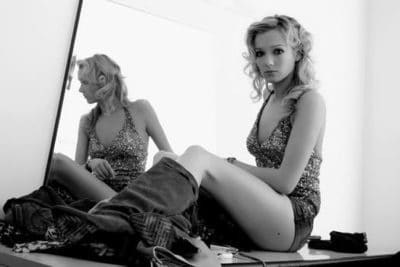 I'm a narcissist. When I'm feeling bloated, I assume that everyone can tell. When the truth is that only you can tell when you're bloated or feeling fat. Psychologists have proven that a lot less people notice these things than we think. So, stop being a narcissist and relax into the fact that no one is noticing your bloat days but you. (And once you relax, the feeling will probably go away!)
Weight loss guide: Relax, No One Is Noticing Your Belly Rolls But You
That's the end of the weight loss tips… for now.
I write something new each week and keep this page continuously updated, so bookmark it or sign up for my newsletter to keep up with the latest weight loss tips and guides.