If you're always getting sick, but you never miss that daily multivitamin, then you may be missing 3 important elements: juicing, probiotics, and a stupid amount of vitamin C.
It sounds weird, but trust me – it works.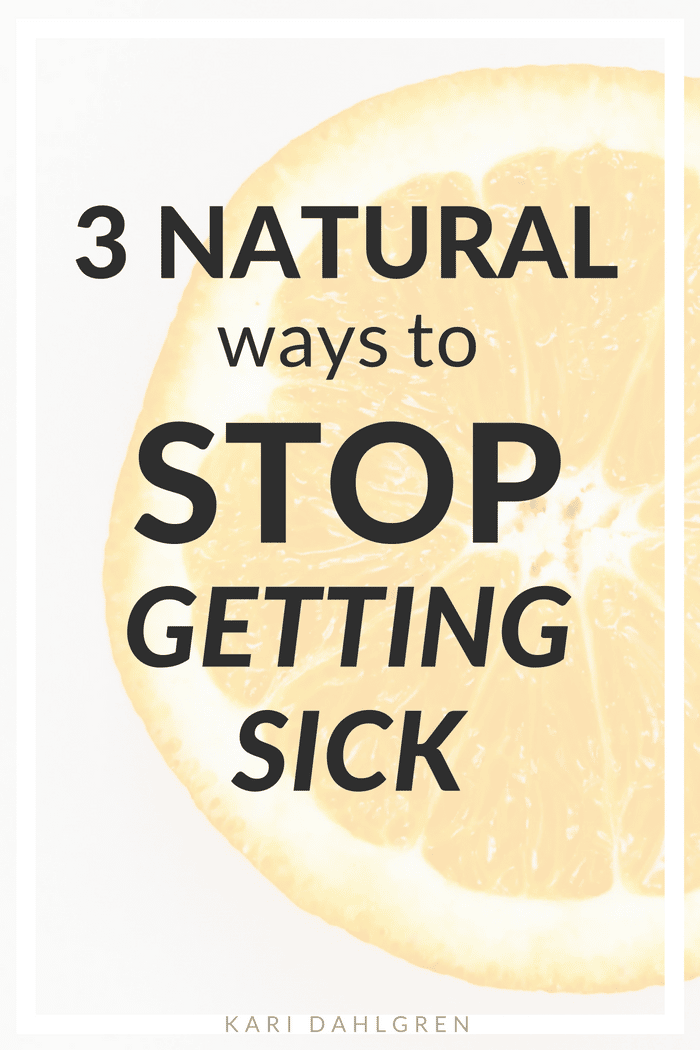 Juicing: Fad or Actually Good?
Juicing is a fad, but it's still effective. For this reason, however, you really need to educate yourself about the good and bad effects of juicing so that you don't fall for the hype.
The good: Juicing packs an impossible amount of nutrients into one cup – making the impossible possible. Fresh veggie juice is full of antioxidants that fight disease and keep your body running at its best.
The bad: There are 3 pitfalls to look out for…
Oxalic acid overdose
Excessive sugar
Macronutrient deprivation
I'll try to keep this explanation short and sweet.
Oxalic acid is found in high quantities in dark leafy greens, so juice these sparingly. Otherwise, the excessive oxalates can bind with excess calcium in your body and create kidney stones.
Please avoid this mistake.
Also, try to juice 90% veggies and 10% fruit. Veggies are much denser in vitamins and minerals and contain far less sugar than fruit. To maintain optimal body weight and health, juice mostly veggies.
And lastly, please don't deprive yourself. Too many people replace their breakfast with a green juice, but there's waaayyy to little protein to make it a satisfying meal. You'll end up hungry 2 hours later and it could lead to overeating in the long run.
Instead, use juice to complement a balanced meal instead of substituting.
Probiotics Are a Game Changer
I swear by probiotics.
I'm extremely passionate about them, actually, because they're so misunderstood.
"Between 70% and 80% of the body's immune cells are in the gut-associated lymphoid tissue," according to this badass article. Take a second to let that really sink in…
Three quarters of your body's immune cells originate in your microbiome… That's just nuts!
This means that if you're not taking probiotics or eating any foods with probiotics (yogurt, tempeh, kimchi, miso soup, sauerkraut), then you're not running on all cylinders – not even close.
So start eating yogurt daily, or supplement with a high quality probiotic.
How do you know what probiotic to pick?
Look for something with good reviews on Amazon. Seriously.
Also, never buy any probiotics that need to be refrigerated. Although it implies better quality, it's more risky because if they've been mishandled at any point from the manufacturer to your home, then they're dead.
And you don't want to be taking capsules of dead bugs. It's a waste of money, and your immune system gets no boost.
Don't Trip Over the C
My last tip is to take tons of vitamin C.
Take more than you're inclined to. Take more than your mom told you to. Take more than your doctor told you to. Just, take a ton of it.
Vitamin C is a water-soluble vitamin, meaning that if you consume too much, your body simply gets rid of the excess through your pee; whereas fat-soluble vitamins get stored in your fat and are hard on your liver.
Vitamin C doesn't do that. Tons of vitamin C is good for you!
So why do doctors and labels only tell you to take 500-1000mg? Because of legalities. So ignore them, they're biased.
The truth is that your body can handle mega doses of vitamin C, and it can handle even more when you're sick. In fact, the sicker you are the more you should be taking. (Backed by science, ladies and gents, I will never steer you wrong.)
So, what's the biggest takeaway?
How Not to Get Sick – In Once Sentence
Juice mostly non-leafy veggies, take a high-quality probiotic, and get tons of vitamin C – more that you ever thought possible – daily, and you'll have an immune system of steel.