A large part of living a minimalist lifestyle is self-discovery through the process of weeding out the unnecessary and learning what's necessary.
When it comes to things, a minimalist knows what items bring them joy and what items don't. Then, they get rid of everything except for what brings them joy.
The math is simple.
When it comes to events, a minimalist knows what brings meaning to their life. They honor and cherish these events, and avoid getting sucked into obligations – and that's what this article is aaalll about.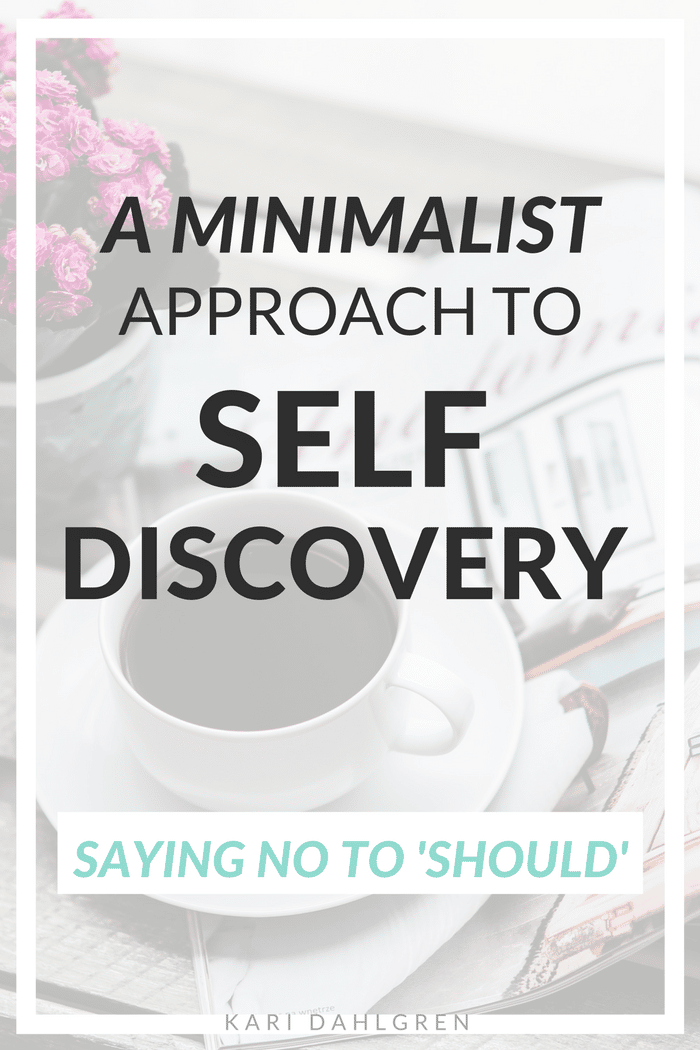 Obligations are the kryptonite to your time, energy, and joy; and together we're going to destroy that kryptonite once and for all.
It all comes down to learning when to say NO – which will teach you so much about yourself. It's almost weird, really.
But before we start talking about saying no, let's talk about saying YES.
When to Say Yes
When someone asks you if you'd like to do something, ask yourself if it brings meaning into your life.
Will that particular activity increase your sense of joy and fulfillment? If so, then say yes!
But how do you know if it brings you fulfillment?
That comes down to understanding what your passion and values are. And that's when the self-discovery process begins.
Discovering Your Passion
What are you passionate about?
If you can answer that question immediately, then congrats my friend. You're ahead of the curve, because most of us have no idea what we're passionate about yet.
And that's perfectly okay.
Most of us haven't dug deep enough into ourselves yet to figure it out. Why would we put off such an important task?
Because it's scary!
What if we dig deep down into ourselves and don't find anything? What if deep down, there's a passionless void?
Or worse – what if we get it wrong?
Relax. In the words of one of my favorite authors, Leo Babauta, you're not doing life wrong. Especially when you're putting in the effort to figure yourself out.
In fact, not knowing what your passion is – and getting it wrong when you attempt to figure it out – is necessary.
That's how self-discovery works, through trial and error. And lots of learning.
So if you haven't discovered your life's passion yet, use these exercises to start discovering it.
And if those exercises aren't your jam, use the principle of remembering. (It's a great article.)
The Whole Values Thing
As you work to figure out your passions, you'll naturally discover your values too. And the things that align with your passions and values are what brings the most meaning to your life.
Really, it's just more simple math:
Passion + Values = Meaning
Now, please understand that I'm not suggesting that you only do things that align with your highest values and passions. That would be too limiting – we want a life of abundance, not restriction.
What I AM suggesting is that you take the time to identify your values and try to say YES to activities that fall in line with them.
If you value quiet time, then maybe you don't say yes to the Friday night party. Maybe you go to the local coffee shop and spend quality time with a friend.
It all depends on what YOU value, and what brings meaning to YOUR life. Forget what everyone else wants for a second.
You first, others second.
While that may sound selfish and greedy, it's not. It's the only way you'll be able to put your best self forward, and that's what others deserve!
Your best self.
Saying NO to 'Should'
The only way you'll be able to put your best-self first is by developing the skill of recognizing an obligation when you see one; and then learning when to say NO.
And the best way to spot an unworthy obligation is the words "I should."
Have you ever done something because you felt like you should do it? Not because you want to do it, but because you should; otherwise you'd miss out on something or disappoint someone.
Yep, I feel you.
The should's are the toughest times to say no, and often they're the most necessary.
You don't want to feel like a ghost of yourself following through on obligations that don't bring meaning to your life.
You want to feel like your highest self, doing things that nourish your soul!
When I Learned to Say No
For instance, I feel the happiest when I'm reading, writing, socializing in small group settings, and running around in nature.
So I was faced with an internal challenge when I was invited to go to Vegas with a bunch of old college friends. They all REALLY wanted me to go, and I REALLY felt like I should go.
And then I recognized the "should," and it made me think.
Then I recognized how Vegas really does NOT align with my passions and values AT ALL.
So I kindly said NO.
NO I don't want to go to Vegas. But THANK YOU for inviting me. And then I offered to plan a hiking event for everyone the following month.
That way, I can put my best-self forward – and I don't have to run around doing things I don't like for an entire weekend.
It's a win for everyone.
When and How to Say NO and the Art of Self-Discovery – In One Sentence
When you feel like you 'should' do something, step back and analyze where the 'should' is coming from, and if the 'should' doesn't align with your passions or values or add meaning to your life, SAY NO – and it will help you discover more about who you are. 🙂