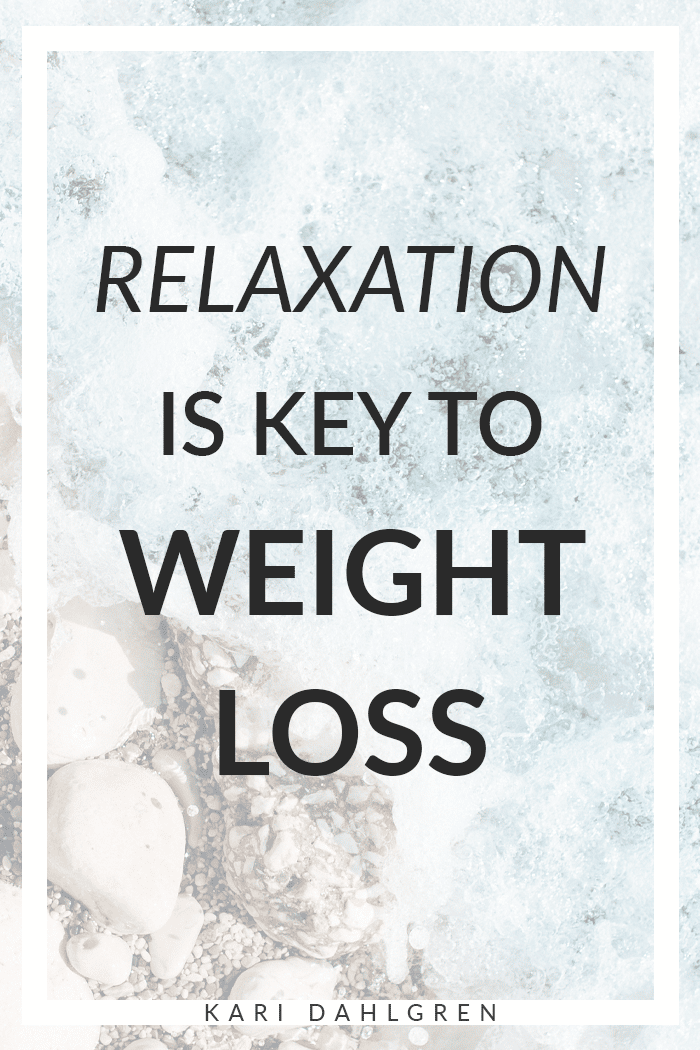 As weird as this may sound, relaxation is absolutely essential for weight loss.
Super weird, I know. But stay with me. 🙂
The harder you try to control the shape of your body, the more you closed down and stressed you become. And unfortunately, this only makes the fat stick around even more (thank you, stress hormones).
The more you let go, the more you expand and open yourself up to your present experience; your full experience.
And when you're open to your full experience – the good, the bad, the in between – there's nothing that you can't handle because there's nothing that you aren't willing to face and feel.
And when you're in that present, relaxed space, overeating simply does not feel good to you. And eating what your body does not want simply does not occur to you.
So when things get rough, feel your pain and walk into it. Allow your pain to be your doorway into the present moment.
Once you're in the room with your pain and you are not running from it, it's very possible to avoid overeating.
So stop running, and relax.
The more you relax around food, the easier it will be to let yourself eat when you're hungry, eat exactly what you want, and stop when you're full (i.e. The Eating Guidelines).
The more uptight you get around food – and the more rules and restrictions you create for yourself – the more tempting it is to eat when you're not hungry, eat what doesn't appeal to you, and overeat because you didn't listen to your body.
This is why I'm suggesting that the key to weight loss is relaxation.
Relax, and let the weight fall off.
Want some specific steps to take? Here you go:
Each time you feel the desire to break the Eating Guidelines (like eating when you're not hungry), take a moment to just breathe and relax. Completely stop whatever you're doing so that you can close your eyes and just breathe.
Breathe, and feel your body. Tune into what's going on and stay with your emotions. Don't run from them.
Breathe, relax, and embrace your present moment for what it is – the good, the bad, the in between. All of it.
Get curious about what's really going on and where your tension is. Then just keep breathing, slowly.
If you practice this regularly and master it, weight loss is a natural byproduct.
It's not easy. It comes with practice. And there will definitely be good days and bad days. But just keep at it.
Relax, and let the weight fall off.