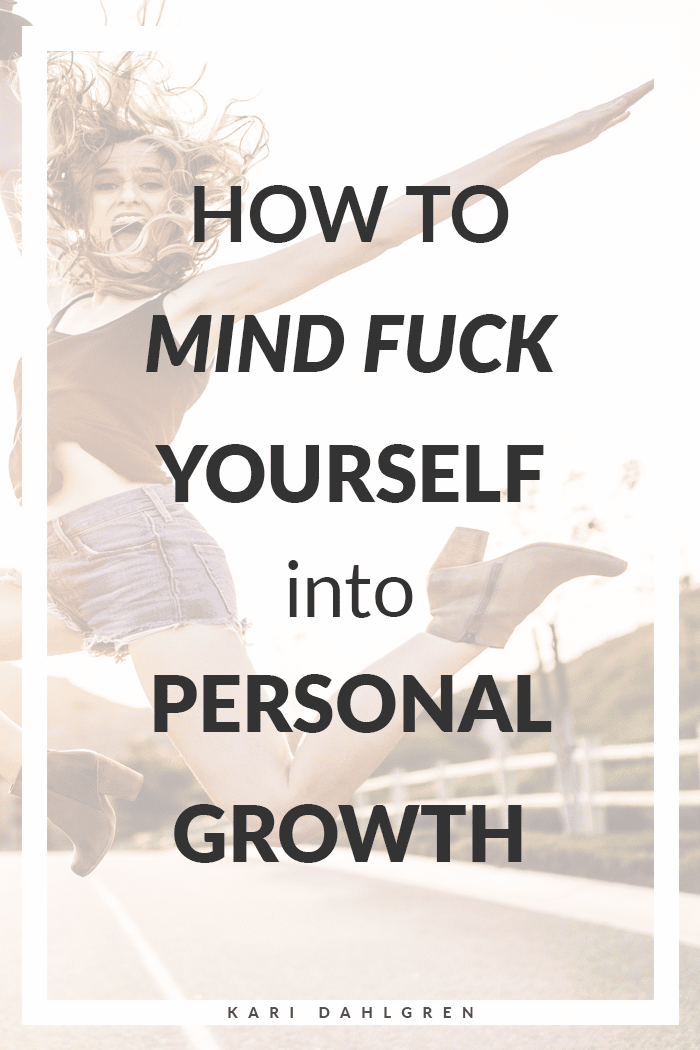 The next time someone hurts your feelings, be grateful.
Yes, you heard that right.
Gratitude might be the last feeling you'll feel like feeling (ha!), but don't feel grateful for them; feel grateful for the gift you just gave yourself.
Because when you feel hurt, sad, rejected, vulnerable, and uncomfortable, it's often because you were doing something BRAVE.
You put yourself out there. You showed up. You took action. You did that thing you've always wanted to do.
And it doesn't always work out. When you start to play big, you start to experience bigger emotions; bigger discomfort. And that's GOOD!
So what if you started walking toward big discomfort instead of keeping yourself small?
The Book that Mind F*cked Me into Growth
I did a workbook called The Desire Map by Danielle LaPorte (which I highly recommend) where you identify your Core Desire Feelings. (The idea is that when you plan your day around generating your core desired feelings, your life will explode with joy – and I agree!)
When I did the workbook last month, my core desired feelings were mostly comfortable ones: relaxed, centered, spacious, radiant, and potential.
Then it got me thinking…
What if my one of my core desired feelings was Uncomfortable? Afraid? Vulnerable?
These are the feelings that happen when I pursue growth and do things that scare me. If I'm not feeling uncomfortable, then it means that I'm not growing — and I'm not down with that.
Maybe Masochism Isn't Such a Bad Thing
So, why not get a little masochistic about your feelings? Why not desire the feeling of discomfort, fear, and vulnerability? (To a reasonable point.)
For example, when I was learning how to surf, I was NOT relaxed or radiant. I was exhausted, frustrated, and honestly afraid of dying. And yet, learning how to surf was one of the best decisions I ever made.
There's also the many times that I've asked men for their numbers. That did NOT make me feel relaxed or centered. In fact, it scared the shit outta me. But putting myself out there led to so much more growth and self-discovery than staying in my comfort zone.
Dreams Are Achieved Through Discomfort
Life exists at the edge of your comfort zone. To get there, you have to WANT to be uncomfortable, vulnerable, and scared.
Or, you can try to take action without desiring discomfort, but that action won't last. When you put yourself up against yourself, you'll lose. But when you make the switch and actually DESIRE the feeling of discomfort, then you win.
When you make yourself uncomfortable, you play big. You're doing something courageous, and it will lead to a bigger life.
Stop playing safe by keeping yourself small. Step out into this messy, beautiful world and show your messy, beautiful self. And DESIRE those uncomfortable feelings.
It will mind f*ck you into growth faster than your head will spin.