There was a magazine ad that forever shaped my idea of what it means to listen to your body. The advertisement had a picture of a girl drinking what looked like a smoothie, and it read,
"Eat when you're hungry, eat exactly what appeals to you, and stop when you're full. If you do this, then you're guaranteed not to have any weight problems."
…Wait…
What?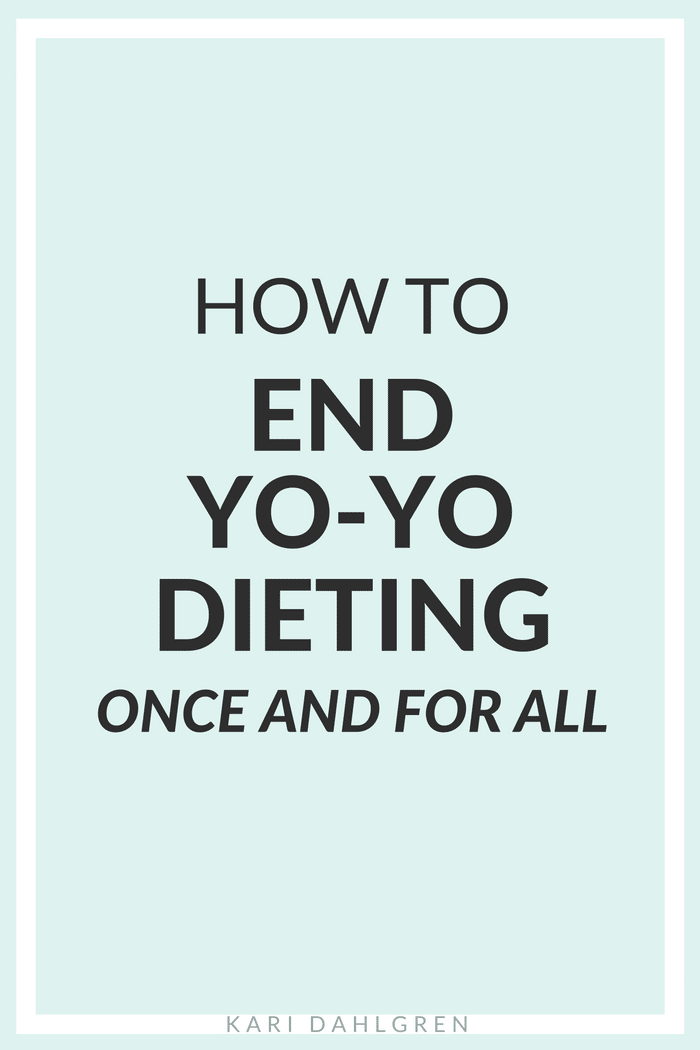 Then it listed what the girl had for lunch, which was half a Caesar salad, half a sandwich, and a berry smoothie. And for some reason…
That ad hit me so hard.
It made perfect sense, but I completely rejected it.
I was convinced that in order to lose weight, we had to count calories, know what all the 'good foods' are, and exert maximum willpower at all times.
Boy, was I wrong.
However, I wasn't ready to accept the concept at the time. So I shrugged it off as something cute and continued my reading.
But the message lingered forever.
And it's a message that I wish everybody could hear.
Listening Means More Than You Think
That ad highlighted the most important lesson about eating habits: to listen to your body. And that means so much more than it implies.
'Listening to your body' doesn't just mean listening to when you're hungry and full – although that's a great place to start.
Listening to your body means listening to everything – your tiredness, anxiety, cravings, and everything in between!
Fullness/hunger is only part of the picture.
Shoulder Devils
Cravings can feel like the bane of our existence sometimes.
They're like the little devil on our shoulder who always seems to come out to play when we're trying to 'be good' about our dietary choices.
The shoulder devil especially enjoys yo-yo dieters.
For instance, when we try the all-fruit diet, we end up craving a rib eye steak. Or, when we go fat-free, we crave a fat bowl of guac.
And we usually give into the cravings because our willpower has been shot down to zero.
(These are radical diets, by the way, and there's a healthier, simpler way of losing weight.)
Luckily, this little shoulder devil can be crushed.
The key is to give in to your cravings (what your cravings really mean*) instead of resisting them so hard – and make sure that we listen carefully, instead of falling for deceitful tricks.
And the deceitful tricks are the cravings that seem to come out of nowhere. But I promise you – every single craving you have comes from somewhere.
We just have to accept the mystery sometimes because we will never really know exactly what our body is going through at every given point in time.
Some days we may be fighting off a virus without even knowing it. Or, some days our body may be doing extra repair on itself. Or, maybe your thyroid is out of whack and you have no idea.
Who knows! The point is that your body will want specific things on some days – and it's our job to listen and figure out exactly what it means.
When You Should NOT Listen to Cravings
Now, I'm not saying that you should eat a donut every time you crave a donut. But you should listen to the craving and give yourself an appropriate solution.
For example, craving fatty, sugary foods probably means that you're stressed or tired.
So 'giving into the craving' may actually mean taking a nap!
On the other hand, craving a donut and forcing yourself to eat a fat-free salad for lunch will only lead to calorie-deprivation and satisfaction-deprivation.
And that's a recipe for failure.
Your Unique Language
To succeed, we need to give our body what it wants; and that requires learning through trial and error.
It also requires us to learn our bodies' own unique language.
After figuring out my own body's language, I learned that when I crave sweets, it means that I'm tired and need a nap. So I nap and the craving goes away.
I've also learned that when I crave something light, like a salad, it means that I've probably been overeating and my body is trying to find balance. So I eat less for a while and I feel good.
That's just me though. 🙂
Everyone is different and everyone needs to figure out their own language.
The Whole Weight Thing
Now, I could already hear your objections from the start of this article.
"What about gluten? What about alcohol? What about (insert unhealthy things here)?
Surely you can't have those things and still maintain a healthy weight… Right?"
In the context of this article, losing weight is all about the 'calories in, calories out' game. Sure, there are many other tactics that can help you lose weight, but this is the bottom line for everything.
If you consume more calories than you use, you gain weight. If you burn more calories than you consume, you lose weight.
If you have a net zero balance, you maintain weight.
And by eating when you're hungry and stopping when you're full, you'll naturally move towards that middle point.
You'll naturally find balance.
And I'm willing to bet that once you start listening to your body, you won't want any of that unhealthy stuff anyway.
What That Ad Would Say If I Wrote It
Let's go back to that ad.
By now, you probably agree that we shouldn't always eat exactly what appeals to us because if we're accustomed to junk food then we will probably have cravings for junk food.
And listening to those cravings wouldn't be the best.
However, if you only eat when you're hungry – even if it is junk food – and you stop when you're full, then you can maintain a healthy weight.
Your overall health will suffer – because everyone can agree that Hot Cheetos are bad for you – but in the context of this article, your weight will stabilize.
So if I could rewrite the ad, it would say:
"Eat when you're hungry, eat exactly what appeals to you – while taking junk food addictions, hormone imbalances, yo-yo dieting, and sleep deprivation into account – and you're guaranteed not to have any weight problems."
The Most Unexpected Lesson about Listening to Your Body and Losing Weight – In One Sentence
By learning how to listen to your body's unique language, you can get off the yo-yo diet roller coaster and start streamlining your body weight – without sacrificing your willpower or sanity.