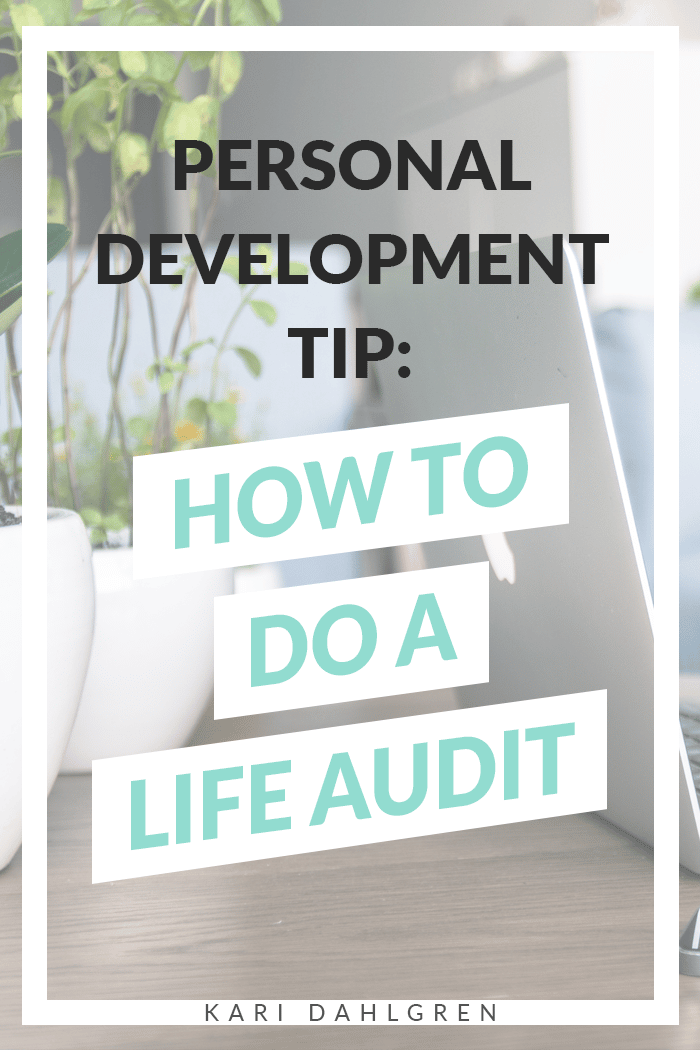 Simplicity is best when it comes to personal development.
And here's the simplest piece of advice that I can give you:
Do more of what works and less of what doesn't.
I mean duuuh, right? But how often do we actually take the time to sit down and write down what's working and what isn't?
And just thinking about it in your head doesn't cut it because there's too much noise up there. Instead, we need the clarity of pen and paper to set ourselves straight.
I hope you will join me in this personal development practice. I like to do these little 'life audits' monthly.
They really helps me realign myself with what matters, refocus my vision, and stay accountable to my goals.
The What's-Working-and-What's-Not-Working Matrix
At the first of each month, I open up Evernote and create a 2×2 chart that looks like this:
In the top left, I write down everything that isn't working, and in the top right, I write down everything that is.
Then in the bottom two boxes, I write down what to keep doing and what to change.
This is where the money is at.
We are often blind to the habits that keep us from achieving our goals.
By clearly stating what to keep and what to change, you will get super clear about how to create an amazing life.
These life inquiries are also powerful because they take you out of autopilot and into mastery.
Autopilot vs. Mastery
Most of us are guilty of living on autopilot sometimes – and that's cool. You have a lot going on, and no one is blaming you for it.
But living on autopilot (i.e. living without stopping for personal reflection and questioning yourself) is keeping you stuck in unconscious behavior – which is the opposite of self-awareness.
When we operate out of our subconscious, primal brain, we get stuck in problem-solving mode because that's what our primal brain does (just trust me on this one).
But problem-solving will only take your personal development so far. Yes, you will solve the problems right in front of you, but you're missing out on all the solved problems that you can make better.
This is what we call mastery.
And it's exactly what the left column is for. You get to identify what you're already doing well, and then amplify it.
Instead of simply moving onto the next problem in your life, you get to focus on the problems you've already solved. And your skill with that thing will continue to grow.
Mastery is something that everyone should strive for, and this exercise will help get you there.
There Is So Much to Gain!
Performing inquiry on your life is the best way to develop more self-awareness and mastery.
You will realize exactly how well you're doing vs. how well you think you're doing. And it's a rude awakening sometimes.
It will become painfully obvious where you're lacking and where you're excelling – and how to maximize both.
Life inquiry is how we cut all the B.S. from our lives.
When we clearly see our strengths and weaknesses in black and white, there's no excuse for not working on both those weaknesses and those strengths.
There is so much to gain from this little 5 minute practice.
You should try it… Right now.