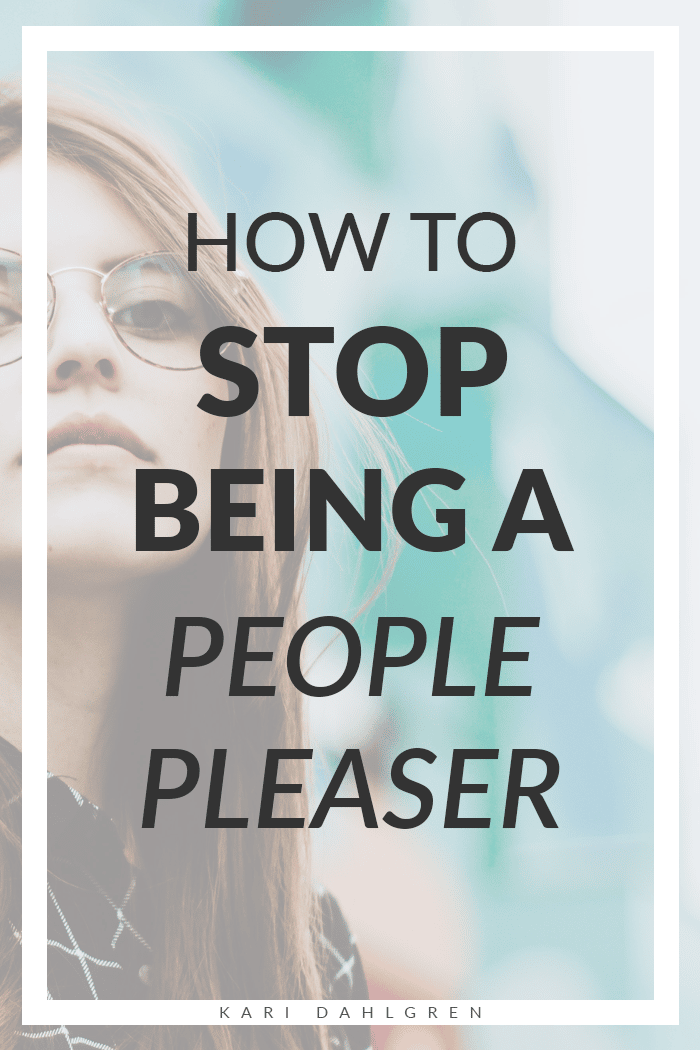 As a longtime people pleaser, I know how much pain it can cause.
Although your intentions are good, being a people pleaser without knowing when to stop leaves you exhausted, hurt, and offended.
Luckily, learning how to stop being a people pleaser will set you free from all the unnecessary grief.
Before we dive in, let's see where you stand.
This post is for you if…
You bend too far over backwards for others and often feel taken advantage of
You feel overly affected when criticism or negativity comes at you
You take everything personally, even with total strangers
You don't know how to stick up for yourself because it upsets the other person
You dim your light so that you don't offend anyone with how bright you can shine
Yup. Been there, done aaall that. And if you're feeling me so far, then you might benefit from the same advice that finally set me free.
How to Stop Being a People Pleaser
Because this article is long, I'll give you a quick summary of how to stop being a people pleaser so that your head doesn't spin off.
Overall, there are 3 main causes of people pleasing:
You resist negative emotions too much
You care too much about what other people think
You're looking in the wrong place for love and approval
One by one, we're going to crack this thing open and discover the reason why you compulsively people please. Then, you'll learn some useful tools to help you stop people pleasing for good.
Problem #1: You're insisting that life be more positive than it is
The unrealistic pursuit of positivity is the first problem with people pleasing. (Ha, say that 5 times fast.)
Here's the reality: Life is 50% positive and 50% negative. Yet many of us insist that life be 90% positive, which makes us spin out of control when negativity inevitably rolls around.
We resist negativity because we don't believe that it should be there – even though it should be – and we please, please, please in order to regenerate positive vibes.
But life is messy and the mess sucks sometimes. Specifically, it sucks about 50% of the time, and that's okay! Negative emotion creates the necessary contrast for us to appreciate the positive.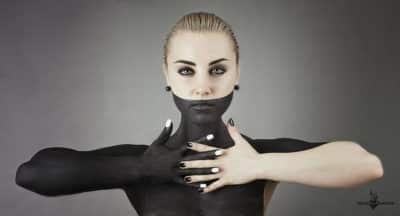 Pema Chodron illustrated this concept beautifully in her book Comfortable with Uncertainty, where she talks about the 8 worldly dharmas, which are sorted into pairs of positive and negative (yup, 50/50).
The 8 worldly dharmas are pleasure and pain, gain and loss, praise and blame, fame and disgrace. According to Pema, these wordly dharmas are the cause of all human suffering — when we pursue them.
Whenever we are stuck in people-pleasing mode, it's because we're over-desiring positive dharma and over-resisting negative dharma.
So, how can you turn this around?
Solution #1: Stop resisting and make room for negativity
To stop people pleasing, you need to increase your tolerance for negativity.
I know it sounds awful because people pleasers like things soft, fuzzy, and feelgood all the time, but you need to learn how to feel your feelings – all of your feelings, not just the good ones.
Because if you resist negativity all the time, you'll miss 50% of your life. And I don't know about you, but I want to be here for all of it, not just the 50% I deem worthy.
It's important to embrace pain, loss, criticism, and disgrace instead of running away from it. You don't have to enjoy it, but you need to make room for negativity and allow it to be there.
Disapproval and hurt feelings are part of life. It's only when we get bent out of shape trying to resist negativity that we spin into people pleasing patterns.
Action step:
The next time you get that icky feeling when someone is upset with you, just allow the emotion to be there. Don't resist it; embrace it.
By making room for the negativity, you'll notice that it loses its power. Keep holding space for yourself and ride it out.
Problem #2: You care too much about what other people think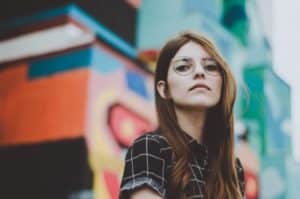 See her? She's judgin' you. And you can learn not to give a f*ck.
If you're a people pleaser, then you probably care a lot about what others think of you. You want others to like you, and you want them to like you for a specific reason.
That specific reason is tightly woven into your self-image, and you care A LOT about getting other people to validate that image – consciously or unconsciously.
When other people don't validate you, it drives you crazy. People-pleasing mode becomes engaged as you try to win their approval and validate your self-image.
But it's impossible to gain 100% approval and understanding from other people, and attempting to do so sets you up for disaster.
Solution #2: Stop searching for validation outside of yourself
While you might be the nicest, kindest person, you're also selfish sometimes. We all are. Human beings are wired for survival and self-interest. It's unreasonable to expect inherently selfish people to notice you and validate you all the time.
For example, I used to get my feathers in a ruffle when the barista at Starbucks was rude to me. I'd put on my nicest face, and she still wouldn't give me a smile.
As a former people pleaser, this really upset me (and it upset me even more that I was giving a total stranger this kind of power over me!).
What I had to realize is that it's not her job to see me or validate me. That's my job. And when I stopped trying to manipulate others – especially strangers – into seeing and validating my awesomeness (and my humility, heh), I learned to let go.
Action step:
Who are you taking yourself to be? And how often are you trying to get other people to validate that image?
Take some time to get clear on which part of your self-image your people-pleasing is tied to, and see if you can let go of the need for validation.
If you have trouble with this, the next step will help.
Problem #3: You Don't Love and Approve of Yourself
This guy ain't judgin' because he loves himself.
The biggest problem with people pleasing is that you aren't loving and approving of yourself.
Self-love and self-approval get to the root issue that will free you from compulsive people pleasing.
Because once you learn how to love and approve of yourself, you won't have to bend over backwards to gain that love and approval from other people.
You also won't take it personally when you receive rejection or criticism because your self-worth isn't on the line anymore.
Because you already love and approve of yourself, you won't give a fuck what anyone thinks.
Solution #3: Start Some Self-Love and Self-Approval Affirmations
Chances are, you're an awesome person, and you don't need everyone around you to tell you that. Tell it to yourself! Seriously.
Action step:
The best way I know to boost self-love and self-approval is with mirror affirmations. Start by simply looking at yourself in the mirror and saying the following words out loud: "I love myself, and I approve of myself."
It might feel weird the first time you do this, and that's normal. It's a surefire sign that you're doing exactly what needs to be done.
These affirmations have transformed the relationship that I have with myself and others. I no longer vie for other people's approval because I have learned to approve of myself.
This completely frees me from people pleasing, and lets me keep my power. I let me do me and them do them, without getting my feathers in a ruffle. It's such a relief to stop feeling all the grief!
Because of this success, not a day goes by where I don't recite these mirror affirmations. They are the #1 staple of my spiritual practice.
How to Stop Being a People Pleaser Recap
Learning how to stop being a people pleaser starts with making room for negativity. Since life is 50% negative emotion, it's much better to just hold space for discomfort instead of obsessively working to restore positive vibes (i.e. people pleasing).
Next, let go of the image that you have of yourself in your head. You don't need anyone to validate you but you.
And lastly, start telling yourself that you love and approve of yourself on a daily basis. Once you finally learn how to love and approve of yourself, you won't need those things from others, which frees you from the compulsive need to people please.
This lets you do you, and them do them, and it's such a relief for everyone.
Do you struggle with people pleasing the same way I did? Do you find that you resist negativity too? Leave me a comment below and let's chat!
Ying& yang image by Bread and Shutter