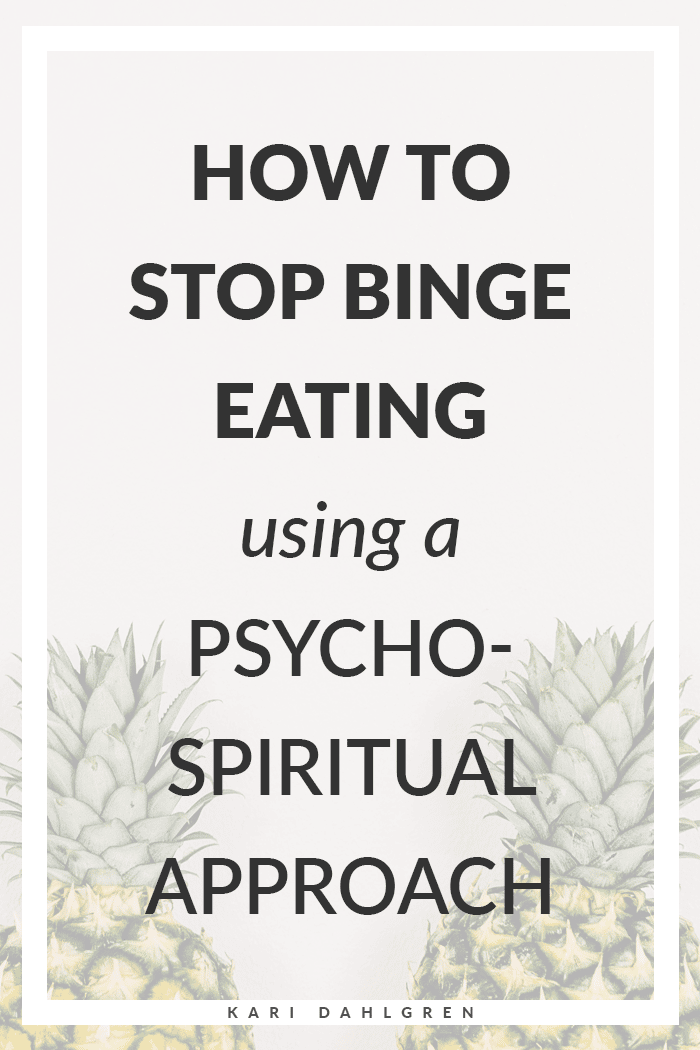 Feeling Your Feelings is the best way I know to stop binge eating.
I repeat this often because it's the foundation of my psycho-spiritual weight loss approach.
By allowing yourself to Feel Your Feelings instead of numbing with food, the desire to binge goes away… and you stop bingeing.
It's a strange concept, though (trust me, I know how weird I sound), so let's illustrate this with a "quick" example.
The Constant Battle With Yourself
Today, I had an entire Chipotle burrito bowl for lunch. For those of you who are unfamiliar with Chipotle, it's A LOT of food.
About 2 hours after lunch, I wanted some chips. This was immediately a red flag because I wasn't hungry. So why did I still want food?
Acting out of compulsion, I stood up and walked over to the chips, and then stood there battling with myself…
And once I recognized the battle, I asked myself,
"Wait, I'm not hungry, but I still want to eat. That mean's there's a feeling floating around here somewhere that I'm not feeling… So what's really going on here Kari? What am I feeling right now?"
And with those questions, the battle was over. Kari: 1. Binge eating: 0.
Next, I'll explain how that worked.
Ending a Binge with Self-Inquiry
After I asked myself those question, I stood there to see what emotions would bubble up, and A LOT came up: anxiety, boredom, procrastination, more anxiety, restlessness… fear.
Wow! It's no wonder I wanted lots and lots of food! That's a lot of uncomfortable emotions floating around with nowhere to go.
And this is exactly how self-inquiry will help you stop binge eating.
Because once I became aware of the emotions I was trying to avoid, I made space for them.
And as I continued to hold space for myself to feel my emotions, the desire for food slowly faded away.
It always works like this. Without fail.
When we make space to feel uncomfortable, the desire to numb the discomfort goes away. Since there's no longer a need to get rid of the discomfort, there's no longer a need for binge eating.
Practice
This is a practice.
Learning how to stop binge eating isn't just about gaining knowledge. It's about taking that knowledge and practicing it.
Practice helps you take knowledge and make it part of you. It creates habits and rewires your entire relationship with food and yourself.
Getting yourself to stop overeating is about constantly practicing self-inquiry with your feelings because it will help you stop eating when you're not hungry.
You can't just learn the concept and hope everything works out. You have to keep going at it with consistency, curiosity, and tons of self-compassion.
This is a practice, and it's the best one I've ever started.
Will you join me?