Hey, I'm Kari, a Life Coach in training with a focus in psycho-spiritual weight loss.
The "psycho" in psycho-spiritual refers to the psychology of weight loss, and the "spiritual" refers to the self-discovery that happens along the way.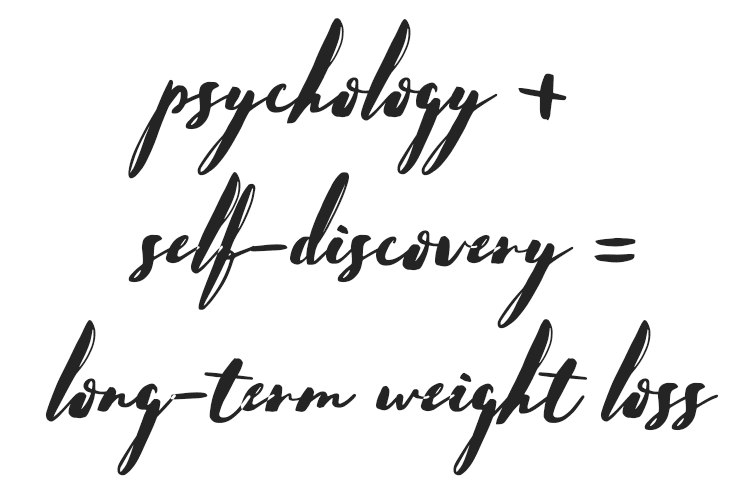 It's a truly unique approach that worked for me, and I hope it will work for you too! You can see if we're a good fit below.
Although my coaching services aren't available yet ('cause I'm still in training), you can be the first to know when I launch by signing up for my monthly newsletter:
Get Monthly Inspiration & Be the First to Know When Enrollment Opens:
Not sure if you want to connect?
Check to see if we're a good match:
You and I would be a great fit if you…
Are totally exhausted by dieting and are willing to try something drastically different
Are interested in discovering the psychological blocks you have around weight loss
Have a history of yo-yo dieting, compulsive eating, binge eating, night eating, or other disordered eating behaviors
Want desperately to be done with the drama around food
Hell, you'd even be happy if you could just find peace with yourself before you lose the weight
You and I aren't quite a good fit if…
You have been diagnosed with anorexia or bulimia (I am open to helping, but I am not "qualified," whatever that means, to help)
You're closed minded or feel resistance to a lot of what you read on my blog
You can't handle being triggered, because that's my job as a coach, to trigger the hell out of you and spark some serious change
If you feel like we're a good fit, then I'm stoked to have you here 😃
I encourage you to sign up for my monthly newsletter so that we can stay in touch! You'll get a digest of my latest articles once a month and be the first to know when my coaching services launch!
"Surround yourself with others on the same mission as you."
Thanks for being here,
Kari