When you lose 14 pounds after a juice cleanse and immediately gain it all back – it's frustrating, to say the least.
The reason it doesn't work, however, isn't because you're undisciplined. I mean, you just demonstrated how disciplined you are by finishing a juice cleanse. That's an accomplishment. (Not one that I recommend, as you'll soon see, but it's still an accomplishment.)
So I'd say you're good on the discipline front.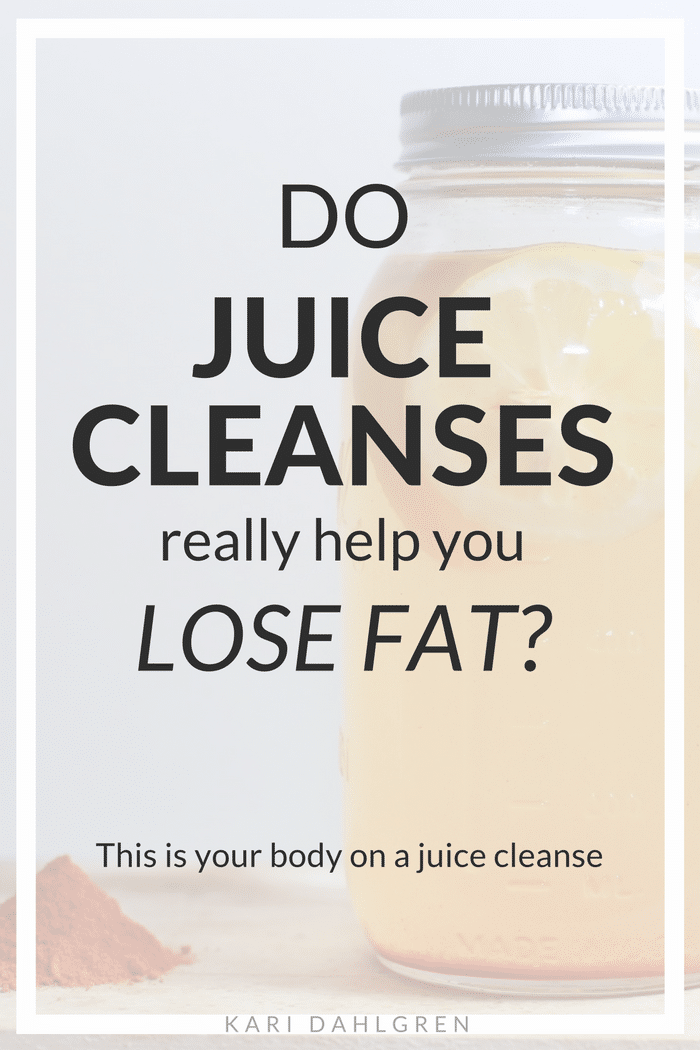 There's another, much bigger problem at play here. But before I dig into it, let me tell you a story.
A Personal Story
I knew a woman who was lean and fit and had a pretty face to match. At times it didn't seem fair, but she ran long distance and lifted heavy so I knew she put in the work.
To my surprise, I later discovered that although she was strikingly lean, she was unhappy with her weight and religiously checked her body fat percentage every week.
When her percentage got 'too high' (which was still pretty dang low), she liked to do radical things to get back down – like so many of us do.
One time she decided to go on a 3-day juice cleanse to 'shed some excess fat.' I was intrigued, because she really didn't need to lose anything, and I was curious to see if it would work.