"It is only when you give yourself permission to eat that you can give yourself permission not to eat." -Geneen Roth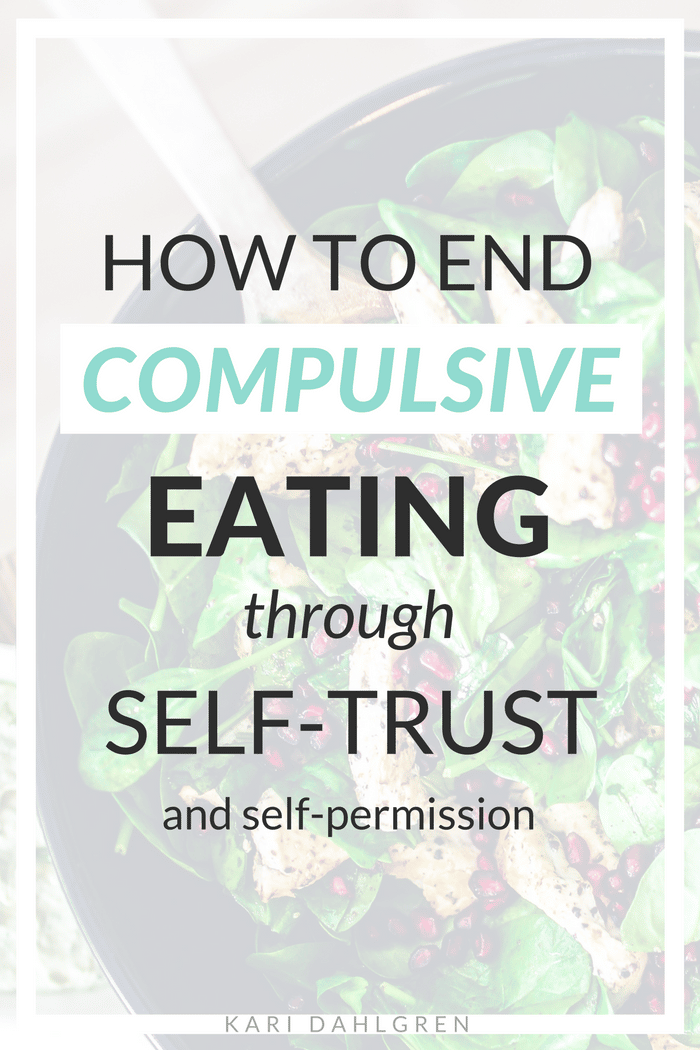 If I told you that you can eat whatever you want and still lose weight, would you believe me?
Yeah, I can feel that HELL NO on the tip of your tongue – but honestly, it's true.
You can take everything you know about dieting and throw it in the trash.
Because if you only eat when you're hungry and always stop when you're full, then your weight will regulate itself.
(Reread that sentence because it's a powerful one.)
And self-trust and self-permission are crucial for that to happen.