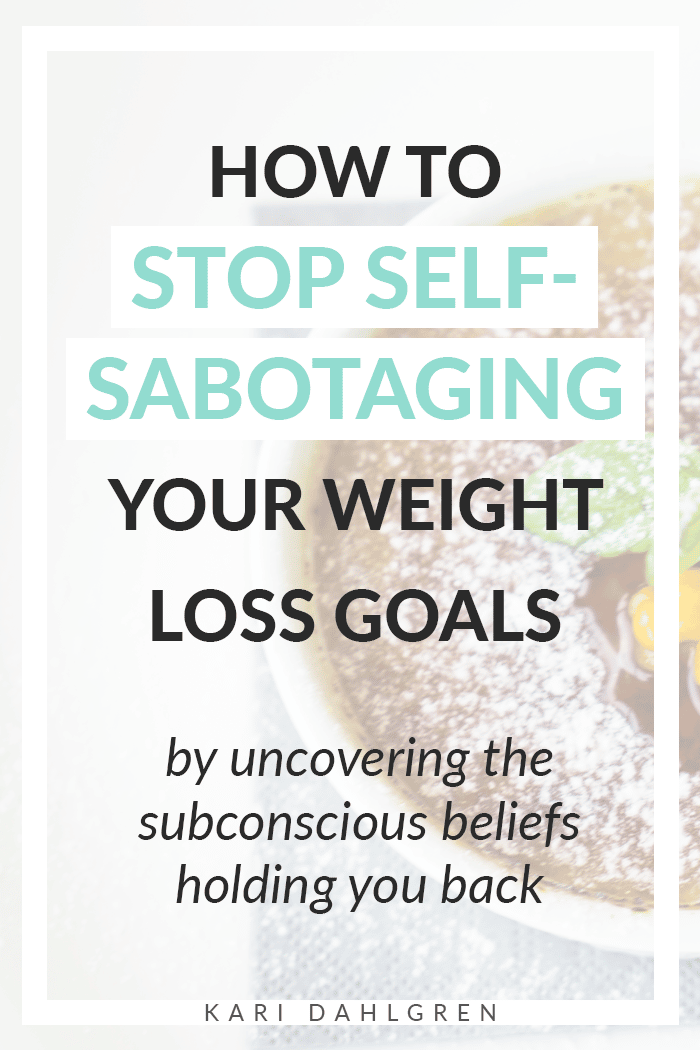 See if you can relate to this scenario…
You've been eating healthy all week and you're feeling on top of your game. You've stuck to the plan and you can see results just around the corner.
Then, you binge. You throw away a whole week's worth of effort in one hour of fog eating and the self-loathing begins. You were SO good and you threw it all away in one fell swoop. Might as well keep going and start over tomorrow. Or Monday.
This is what self-sabotage looks like, and it's also the definition of hell. I spent over a decade in hell and it's frustrating, to say the least. If you've been there too, I toootally feel your pain.
To put an end to the pattern, you need to stop looking at WHAT you're eating and start looking at WHY. This requires you to dig deep into your beliefs. Deeper than you'd think.
To help you figure out your WHY, I'll share the best way I know to overcome self-sabotage — starting with a personal story.