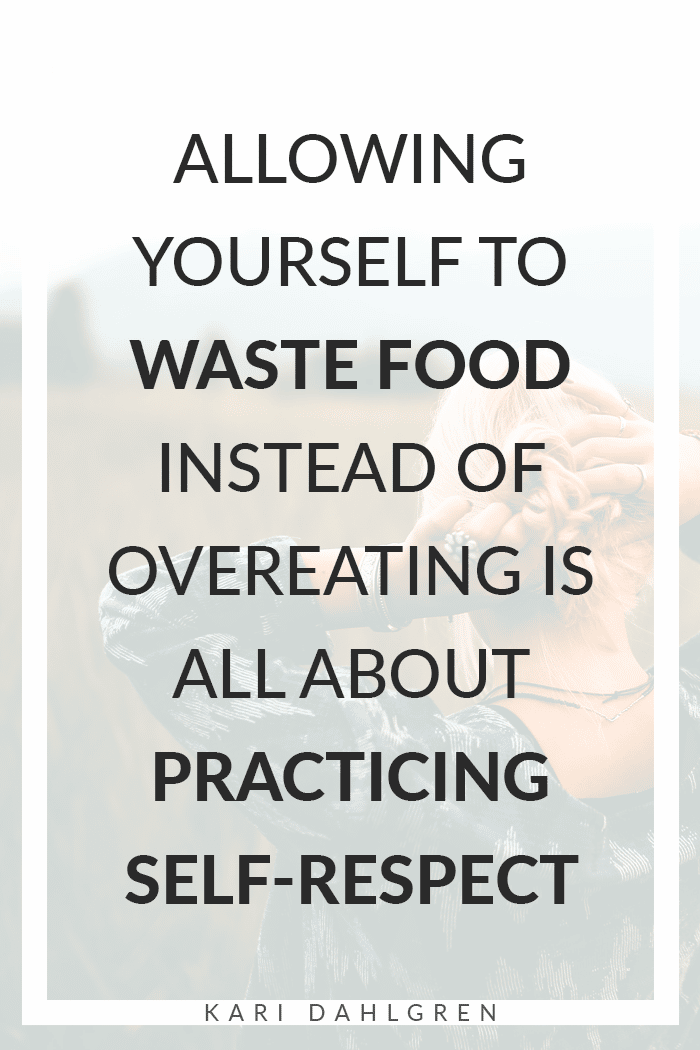 "It either goes in your mouth or in the trash. Either way it is wasted." -Geneen Roth
In order to stop overeating, you've GOT to be willing to waste some food.
Yet many of us resist this like hell. We feel that it's our civic duty to finish the food on our plate, but it comes with a price.
See if you can relate to any of these reasons why it's hard to waste food even though you're full:
You spent your hard-earned money on your food and you don't want to waste it.
You figure that you'll be hungry a few hours from now anyway, so might as well eat what you paid for!
Your parents trained you from a young age to always finish your plate, and you can't help it.
You hate rejecting food that someone has offered you. You don't want to be rude.
You feel guilty about wasting food when starvation is a serious problem in third world countries.
Can you relate to any of these illogical beliefs about wasting food? If so, they're keeping you stuck in overeating for no good reason.
In this article, I'll tear apart each of these excuses and help you make peace with wasting food. You'll notice that self-respect is the common thread here, and it's a beautiful thing.