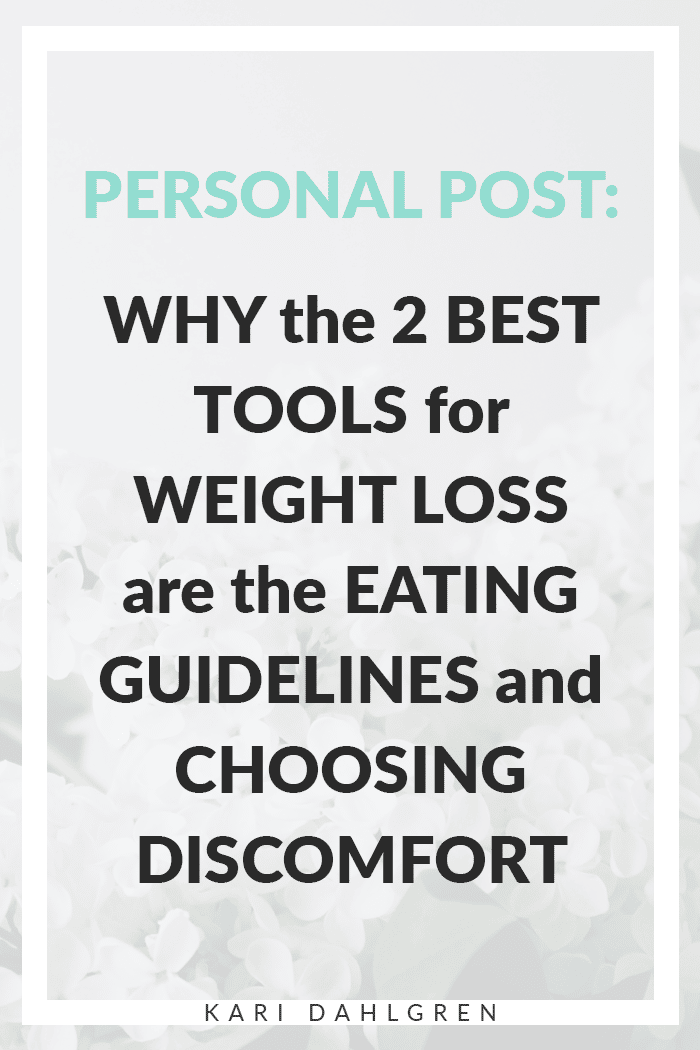 I'm sure you're well aware of how tough it is to stop overeating. When you're faced with something that's, well, in your face, you can't help but obsess over it. I know I did for well over a decade.
And over those years I've learned about what works and what doesn't.
What DOESN'T work is self-betrayal, which includes ignoring your body's cues by counting calories, dieting, bingeing, and burning out at the gym – just to name a few.
What DOES work – and always will work – is self-honesty, which includes following the Eating Guidelines and Choosing Discomfort instead of inappropriately numbing yourself with food.
It's a simple formula, but it's the hardest to follow – harder than all of the tactics that don't work combined (that's why yo-yo dieting is such an easy trap to fall into).
I have fallen into that trap time and time again – to the point of exhasperation, desperation, and isolation. And 9 times out of 10 I'd completely fail and betray myself by overeating.
But recently, these statistics have changed.
Recently, I was put to the test and I succeeded.
But first let me back up a bit.