My life is full of meaning, connection, and contribution – and I love it. But it took me a while to cultivate this space.
You see, before I started living my dream, I was a victim to busyness and stress.
I had a mountain of excuses for why I wasn't doing what I wanted to be doing – and it took me a while to realize that it was a choice.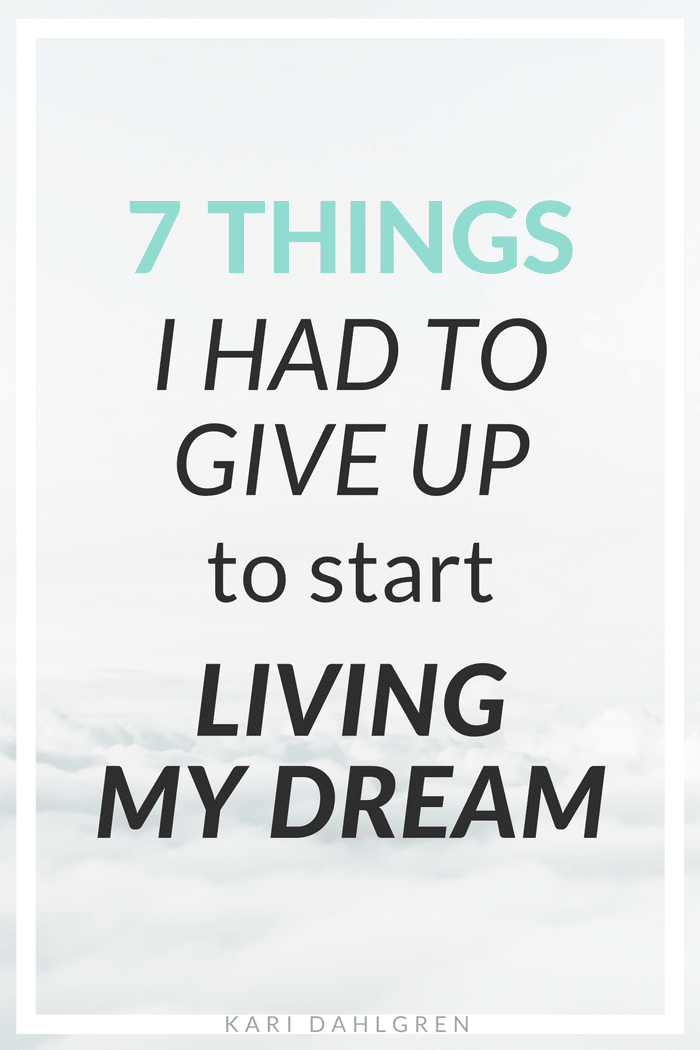 Once I realized that my life is my choice, I slowly started making changes to create a life that supports dream chasing – and I've never looked back.
Here are the 7 things I had to give up in order to make that happen.