I hate that sitting still feels weird – like it's the last resort when we have nothing better to do with our time.
Since when did it stop feeling okay to live a calm life?
Since when did our worthiness become attached to how productive, successful, and charismatic we are?
It's baffling how we mistakenly assume that the person who runs from her 9-to-5 to the gym to happy hour to home just in time for bed is the one who has it all – but I argue that there's something missing: less.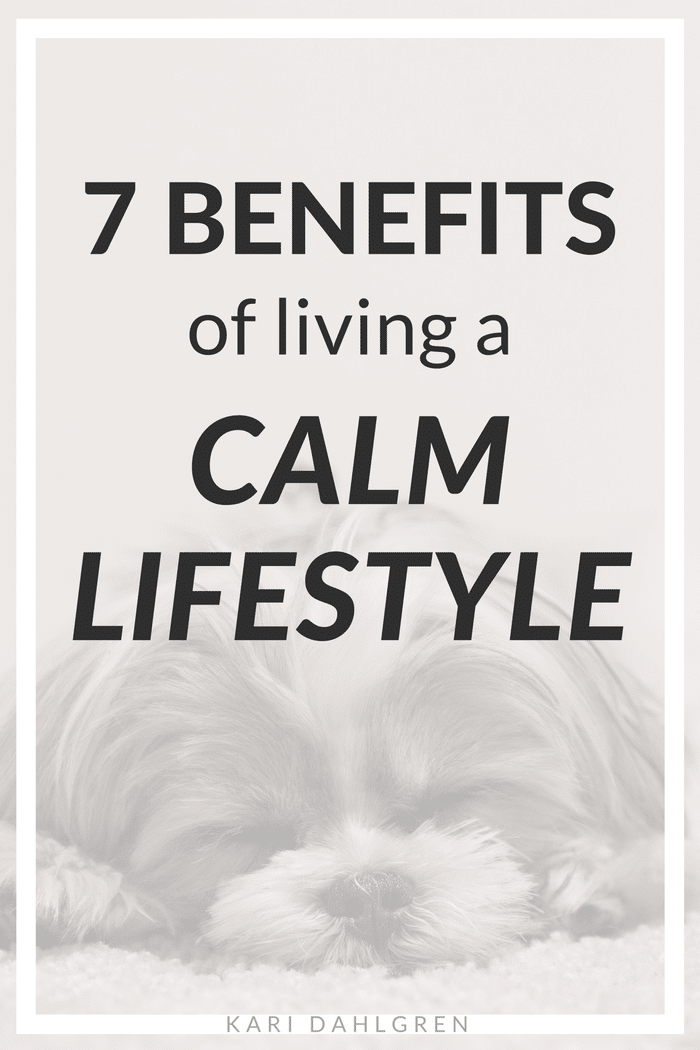 We could all use less.
Less rushing, less obligations, less eating out, less possessions, less talking.
And we could also use more.
More stillness, more moments in between, more home cooking, more meditation, more listening.
It seems like we've unintentionally slipped into a trap where we assume that having more will bring us more happiness, but it doesn't.
Our priorities have gotten mixed up, and it's important, now more than ever, to move towards a slower lifestyle. Because if we don't, our health, relationships, and joy will continue to suffer.
Here's what you have to gain by slowing down.
1. Better Focus
When you slow down, you notice more. The small things stop distracting you and you naturally start noticing the bigger picture.
This helps you perform better, prioritize tasks better, and realize what needs tending and what needs weeding.
A slow lifestyle helps you focus on what matters.
2. More Presence
When you stop flying from one thing to the next, you end up HERE.
And when you live your live in the present – instead of swimming in thoughts about how you'll get to your next obligation – that's when you really start living.
Life has always been, and always will be, happening right HERE.
The sooner you slow down and realize that, the better.
3. Better Relationships
When you slow down, you notice more. You notice all the sweet things your lover does instead of letting them slip by – because you finally have the space to cherish the things that truly deserve attention.
4. More Meaning
When you slow down, your life will naturally develop more meaning. At this leisurely speed, everything that matters will suddenly make itself obvious, and you can focus on that.
And your life takes on color and depth.
You're no longer defined by your busy schedule or your success. Instead, you'll become defined by the gift that you finally have time to share with the world.
5. More Self-Love
If you barely have time to manage the factors in your life, then, chances are, you aren't taking care of yourself. And self-care is an essential part of self-love.
When you slow down, you find time to honor yourself. You'll find time to cook healthy food, get to the gym, and start that meditation habit you've been meaning to start.
You'll find time because you'll make time – because your slow lifestyle has showed you where you need to hone your focus:
On yourself, first.
And others second.
6. Less Waste
Because haste makes… You know. Waste.
7. More Time
Ironically, slowing down will give you more time because you'll be forced to distinguish between meaning and obligation.
As you develop a discerning eye for the difference between what energizes and depletes you, you'll learn how to say no to what you don't want – and you'll have more room to say yes to what matters.
Where do you need to slow down in your life?
And what would you gain by making that choice?