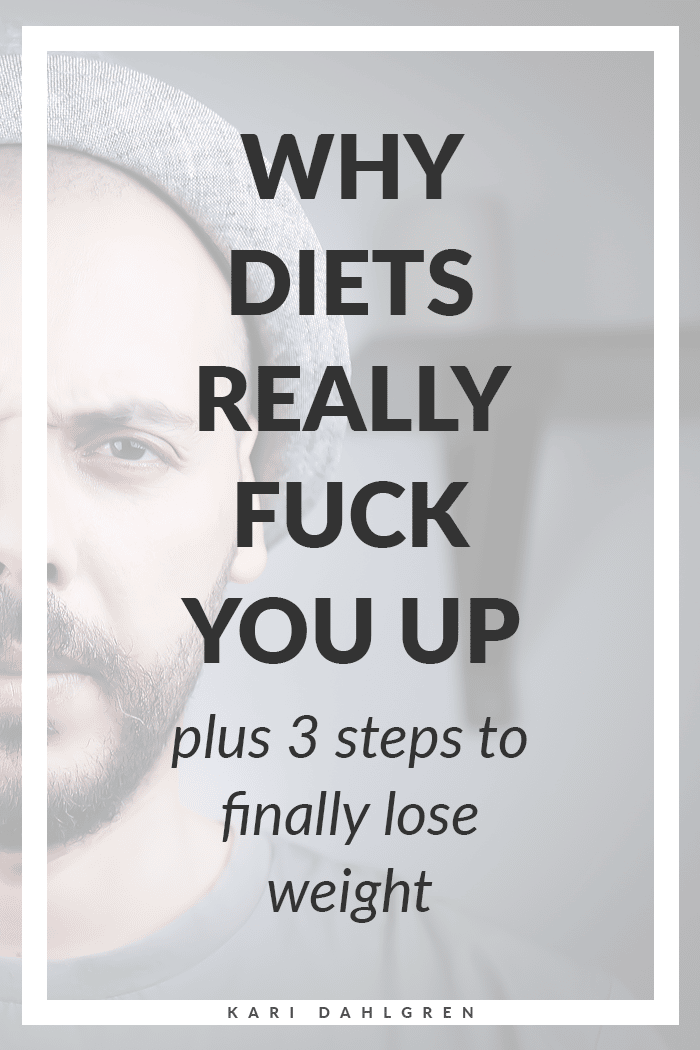 Pardon my profanity, but it's necessary today.
Because I need the element of shock when I say that dieting can really fuck you up.
Whenever you try to listen to your mind instead of your body, like most diets require, bad shit happens.
For one, you might start to develop self-hate each time you sabotage your diet plan – and you cannot hate yourself thin.
But you probably try anyway because you really want to be thin (since you mistakenly think that being thin always leads to happiness).
Then you start to play all sorts of games with yourself in order to manipulate yourself into eating less food… and then you slowly go insane.
This insanity is called Diet Mentality, and I'm convinced that Diet Mentality will keep you overweight forever.
It's seriously fucked.