It's early November 2016, and back in August I started this brand new thing where I'm trying to feel all my feelings. (Wait, what?)
It sounds weird – like a super basic human skill – but it's surprising how AWFUL we are at the skill of feeling.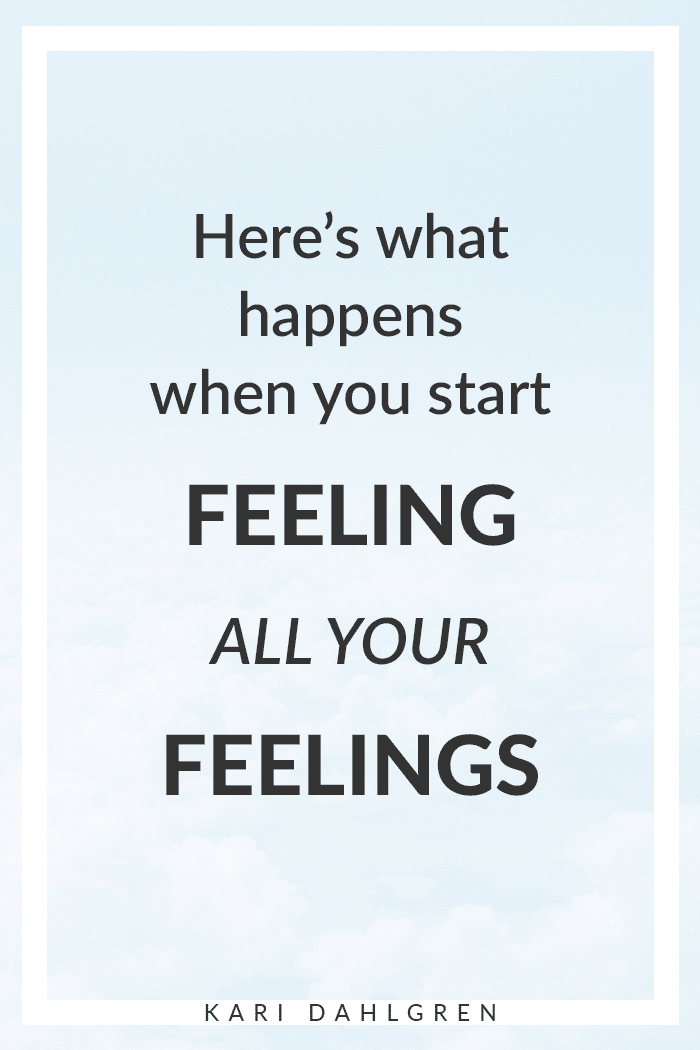 Why do I suddenly care about my feelings? Because it's essential for living an authentic life. I'm trying to repair my relationship with myself, and that starts by getting to know my true self – what's really going on beneath the surface.
I want to get to know my WHOLE experience, not just the pieces I like. I want to know my happiness and sadness; bliss and pain; success and failure. I refuse to keep denying half of my experience on Earth simply because it's uncomfortable.
I don't want to tune out anymore. I want to tune in.