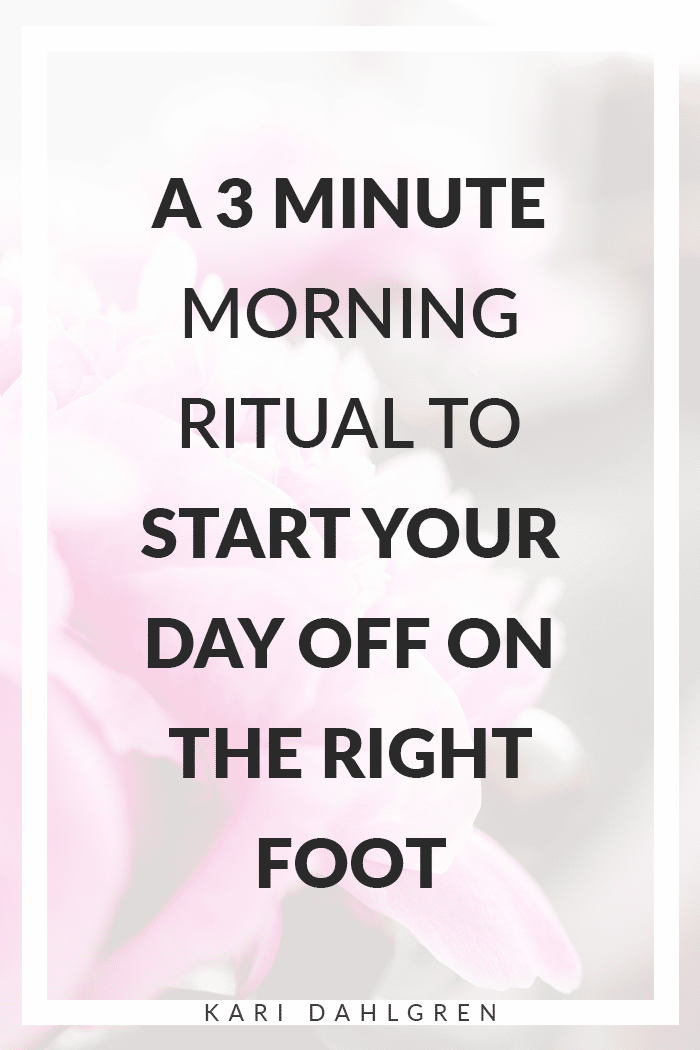 When you wake up in the morning, what's the first thing you think to yourself?
Is it, "Just 5 more minutes…" Or is it, "Today is going to be an amazing day."
Yeaahhh… More sleep is usually the first thing I think about in the morning. And I know I'm not alone.
Unfortunately, it's not a great way to start the day.
The 15 Things Exercise
The thoughts we have at the beginning of the day set us up for the rest of the day – so you need to make them count.
The 15 Things Exercise is perfect for that.
For this exercise, stand in front of the mirror and say these things aloud to yourself each morning.
This is how you're going to set each day up for amazement.
5 Things You're Proud of Yourself For Accomplishing
Sometimes we forget about all of our accomplishments – big and small – because we're too focused on the next thing.
While focusing on your goals is great, it's important to give yourself credit when it's due. Otherwise you'll get too caught up in feeling like you're not enough when there are plenty of reasons that prove otherwise.
So start your day off by filling your I-am-enough tank to the brim. You don't have to stop at just 5.
5 Things to Forgive Yourself For Doing
The first time I did this exerise, I was honestly surprised that I could list 5 things off pretty quickly. I had no idea that I was holding back my own forgiveness.
Are you holding back your own self-forgiveness and self-love? You'll quickly find out with this exercise.
By listing off 5 things that you forgive yourself for, you can finally let go. And you may experience this as a physical sensation too as your body starts to relax.
5 Things to Committing Yourself to Achieving
You look like the kind of person who knows what (s)he wants (yes, I can creepishly see you). But our desires often get lost in our daily mental chatter.
By declaring 5 things that you commit yourself to doing each morning, you knew exactly where to focus your efforts from the get-go.
This leads to increased productivity, fulfillment, and vision in your life.
I don't know a better way to start the day. (Except banana pancakes, but why not have both.)
Do This Every Morning
By making these 15 declarations to yourself every morning, you'll start your day off on a wonderful note.
Reminding yourself of your successes helps you remember how far you've come instead of slipping into feeling like you're not enough.
Forgiving yourself for things that have already passed will help shake off the baggage that's weighing you down.
And verbally declaring your commitments to yourself every single morning will encourage you to honor those commitments.
Try this exercise for yourself as soon as you get up tomorrow morning. You could even try it right now!
If you put your heart into it, your day will be much better because of it.