Crazy thought: What would happen if you did less things?
Better thought: What would happen if you did less things that you didn't want to do?
You'd be a happier person, that's for sure.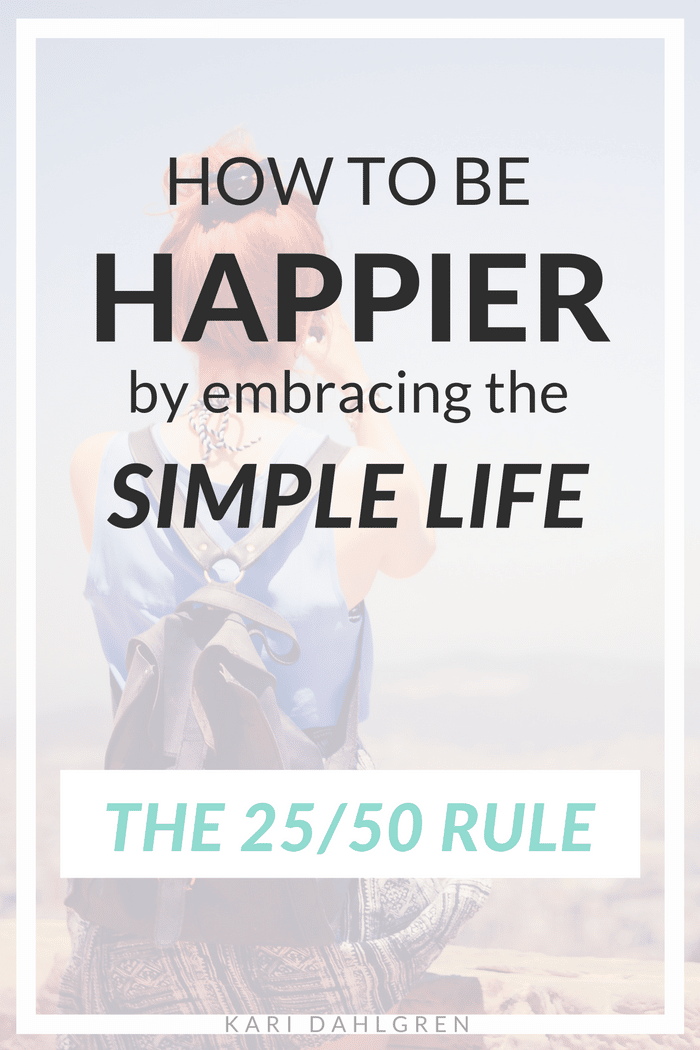 Yet, we deprive ourselves of that happiness because we feel obligated to be productive. And it's costing us our presence.
A Foreword on Presence
When you're stuck doing things you don't want to do (i.e. your obligations), chances are, you're spending all that time looking forward to the future of being done with it.
And life is not happening in the future.
Life is always happening right here, right now.
When we get caught up in rushing from Point A to Point B, we forget that. And we miss it. We miss out on all the sweet moments happening right in front of us because we're so focused on productivity.
By learning how to reduce your obligations and slow down, you can savor life instead of treating it like a pill. You can enrich your experiences by living more mindfully.
And you can enhance your presence, which is the essence of life.
Slowing Down vs Productivity
Plus, slowing down feels good.
For some, your mind will probably tell you otherwise. Your mind will tell you that being productive makes you feel good.
Success feels good, your mind will say.
But, in the pursuit of success, we often forgo the essentials, like rest and play, and that doesn't make us feel good.
And, oh boy, your body will let you know.
Tense muscles, headaches, and stress are all a direct manifestation of not slowing down. And if you continue to rush around, you'll eventually create dis-ease in your body.
And we don't want that.
Neither does our body.
Instead, our body wants us to slow down. If you've ever taken a yoga class, you know this deep within your being.
Because yoga forces you to slow down, be present, and face the void. And, although your mind may run amok during class, you come out completely refreshed and rejuvenated.
You want to bottle that post-yoga glow and carry it with you everywhere! But that isn't necessary.
By slowing down, you can achieve that feeling always.
The 25-50 Rule
The 25-50 rule suggests reducing the amount of things that we're doing by 25% and slowing down by 50% during everything else.
Slowing down by 50% may seem like a lot – it may seem like you'll never get anything done that way – but it's surprising how well you can work by going 50% slower.
Those of us who are identified with success and productivity, however, will resist this rule. They may even write it off as dumb.
And that's okay. A mindful lifestyle isn't suited for everyone.
But everyone can benefit from it.
Everyone can benefit from more time to do meaningful work. Everyone can benefit from more breathing. Everyone can benefit from more patience.
And if we're ready to do the hard work of slowing down, we can bring those benefits into our lives.
3 Practical Ways to 25-50 Your Life
Slowing down is hard when we're wired for doing. Choosing to forgo doing and substitute it with being is really. freaking. hard.
But if you take baby steps, it's easier.
Here are some of the ways that I started slowing down in my life:
I resist rushing from one thing to the next and take one full breath before changing tasks.
I resist weaving through traffic and allow myself to take the less efficient route.
I resist filling all my free time with social engagements and spend some of that time meditating instead.
And it has changed my life!
Here are some of the benefits that I've experienced since practicing these tactics:
Taking one full breath before changing tasks helps me savor the accomplishment and perform the next task more mindfully – and better!
Driving slower has helped me release my need for maximum efficiency all the time, which makes me less of a control freak.
Meditating daily has made me a calmer, more resilient person who is less affected by negativity.
Overall, slowing down has made every part of my life better. My job, my commute, my relationships… Everything simply got better  – with an emphasis on simply. 🙂
So, cut the clutter. Not just in your home, but in your life.
Reduce your obligations and just. slow. down.
You'll be a happier person because of it.