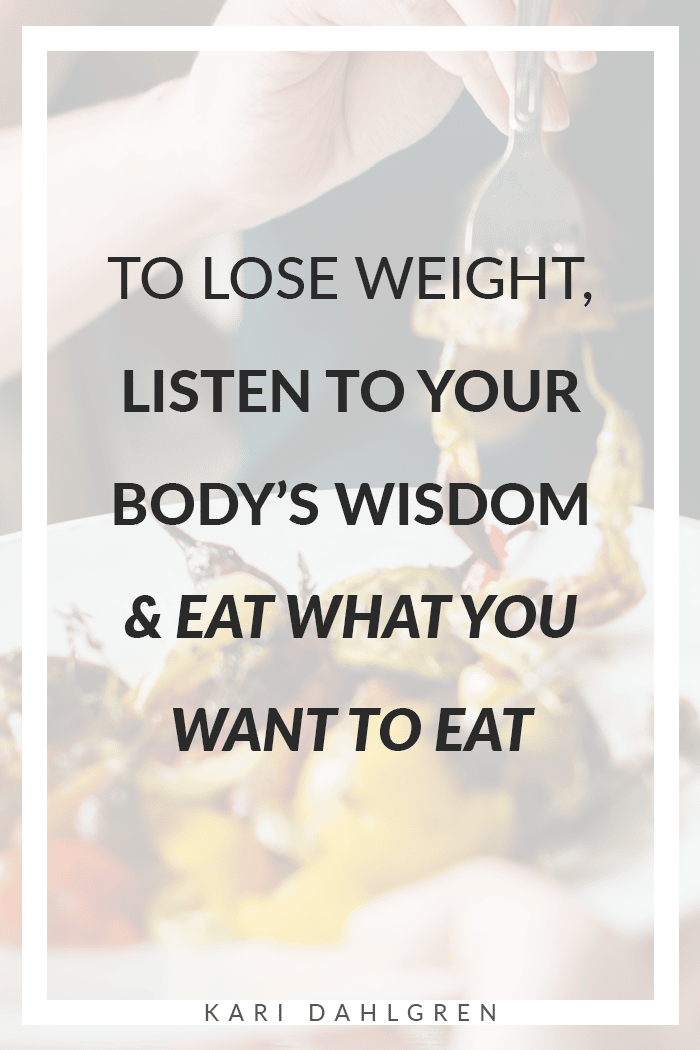 To lose weight, eat what you want to eat. Listen to your body and give it what it wants – no matter what the "better choice" is.
Tune into your body and tune out your mind.
The next time you're hungry, eat exactly what appeals to you – and eat it only when you're hungry and stop when you're full.
This is the straightest path towards your natural weight.
When you're hungry, ask yourself what for? What sounds good right now?
When you answer that question, it's easy to feel like you're wrong. Society has told you so many different things about what you should eat that it's easy to lose trust in yourself.