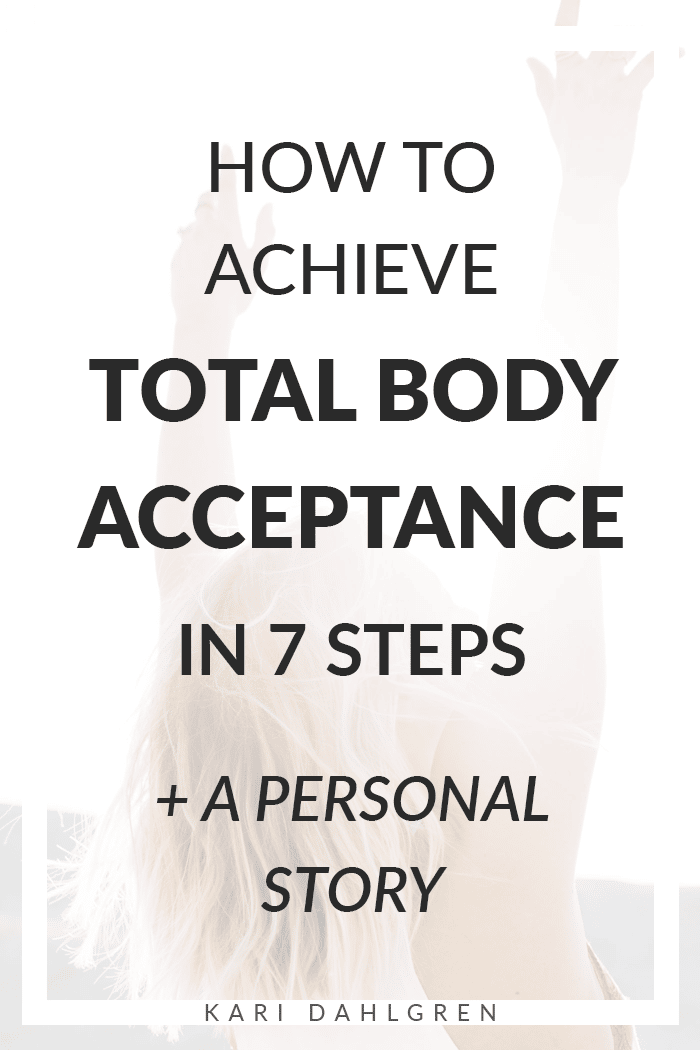 I remember sitting criss-cross applesauce in front of a mirror during yoga and noticing my belly scrunch up into plump little rolls.
As I sat there staring at my belly, I remember absolutely loathing what I saw.
I was so ashamed of how I looked, that I couldn't even look at myself for longer than a few second. I had to divert my eyes. Looking at myself was simply uncomfortable; too much to bear.
My shame ran so deep that I didn't even feel like I was inhabiting my body. I felt like a head attached to someone else's uglier body, and I was desperate to get thinner. This was my rock bottom.
It was a time where I had no relationship with myself because I could not love myself. My relationship at the time eventually ended because I could not love him because I could not love myself.
This was 5 years ago.
Today, things are massively different. Instead of total body rejection, I have finally learned total body acceptance. It's been a long, hard road, and I'd like to share my journey with you so that you can see that it's possible to heal a broken relationship with yourself.
It's possible to learn how to love yourself again – without losing the weight first.
Here's how I got there: