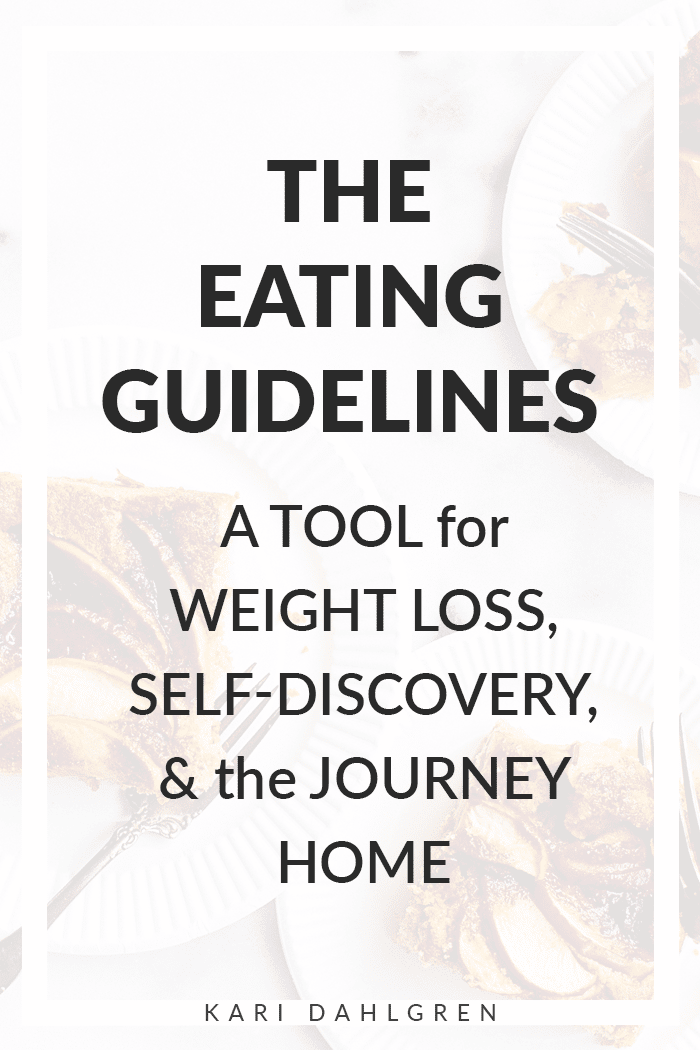 The Eating Guidelines are the #1 tool for weight loss.
They will help you achieve your natural weight – no doubt about it.
But the benefits go much deeper. They can help you get rid of the obsession with food and heal the (most likely) broken relationship that you have with yourself.
(Sorry to make such a touchy assumption, but that was definitely the case for me.)
The Eating Guidelines are your way back home – and by "back home," I mean back to your natural body weight and your divine nature. Back to an easy, relaxed state of being that you fully deserve to feel.
However, knowing the way back home is much different than actually starting the journey. Once you start using the Eating Guidelines, you may hit some turbulence. Okay, maybe a lot of turbulence.
So, to help prepare you for this life-changing journey, this post will guide you through the obstacles that I personally faced so that you can have a smoother adventure than me. (You're welcome ?)